This document will guide you to take (partially or completely fill) an order. Some important notes are included.
First, get into the exchange from the main menu. You'll get into the main listings. Filter out if needed and hit on the "Buy" or "Sell" button at the right of the table: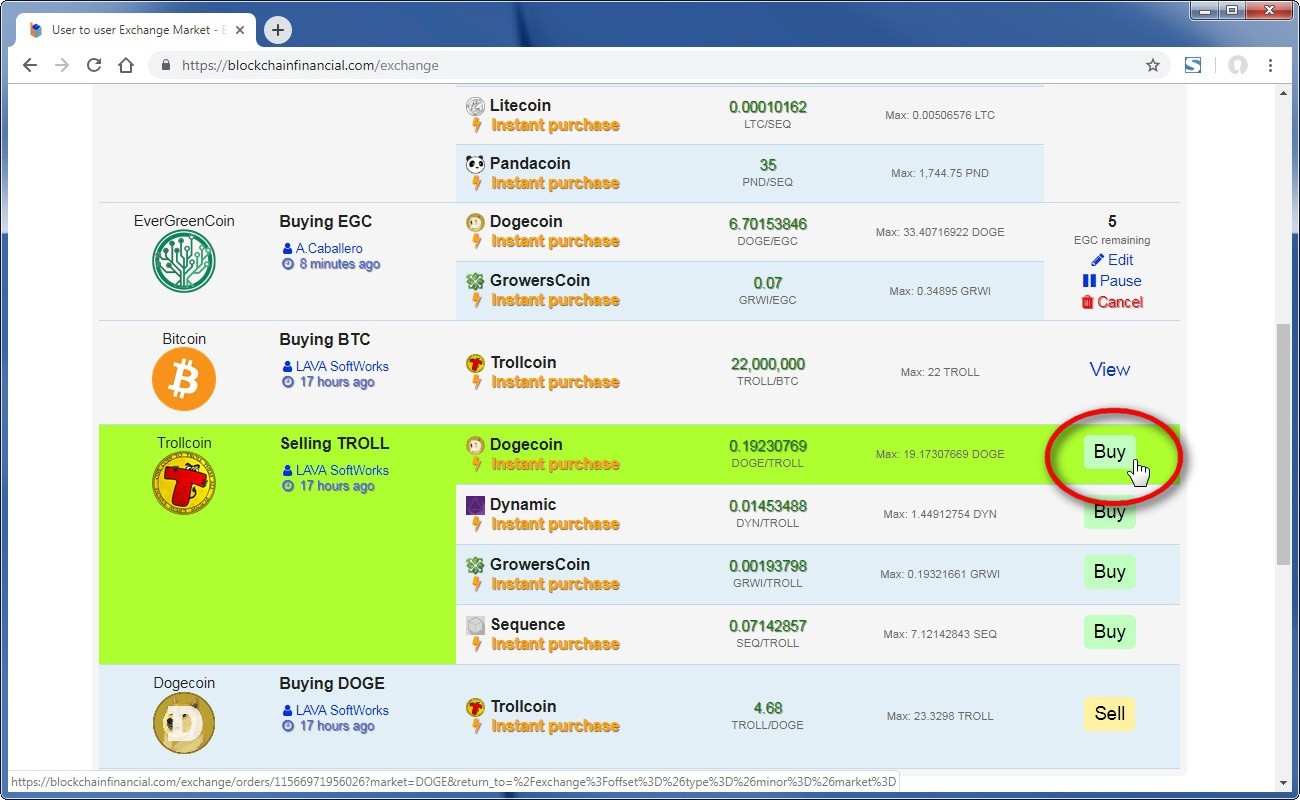 Some notes regarding the listing:
If you have open or paused orders, you will see some controls at the right.
If you have any balances of the significant coins, you'll se a "Buy" or "Sell" button.
If you don't have any balances of the significant coins, you'll only be able to see the order overview.
As soon as you pick up an order, you'll be presented with the filling form: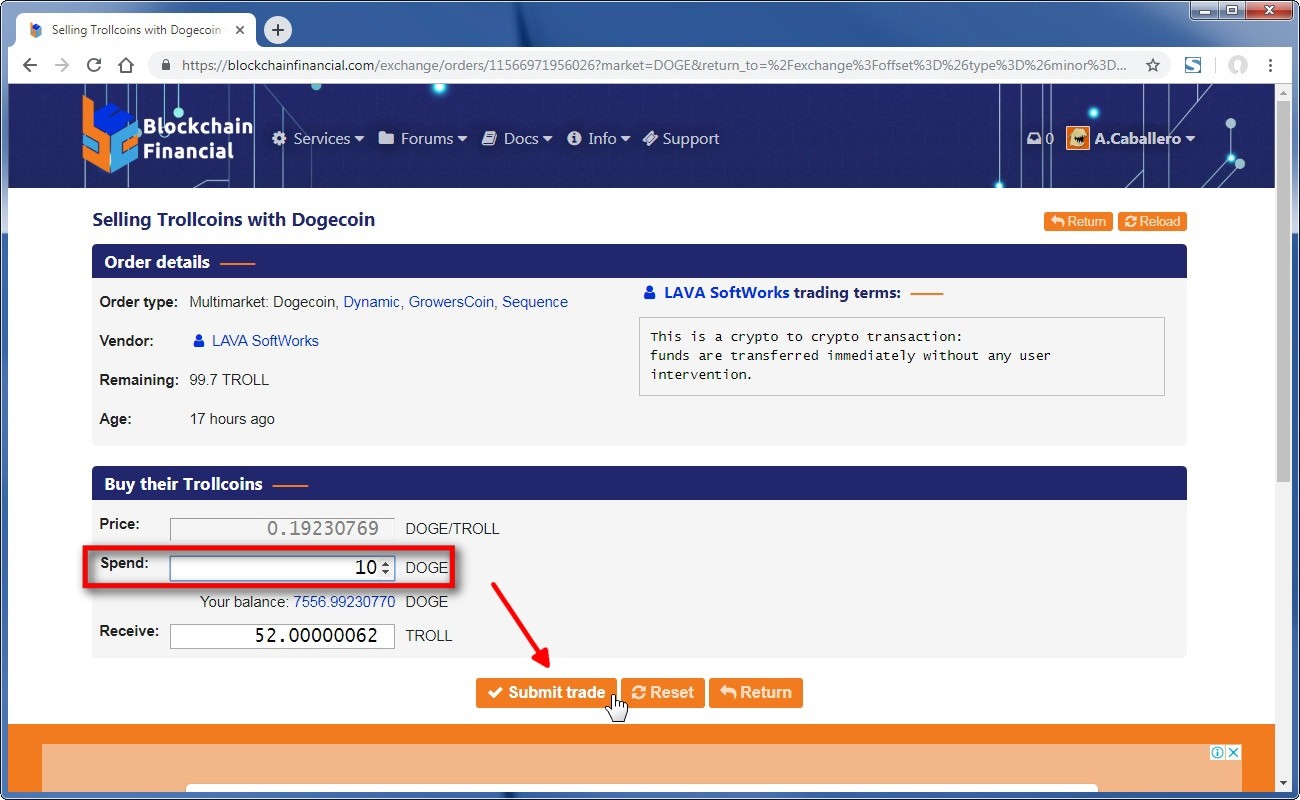 Just type the amount of coins you wish to trade and click on the big "Submit trade" button at the bottom.
If everything goes fine, you'll be sent back to the listing page.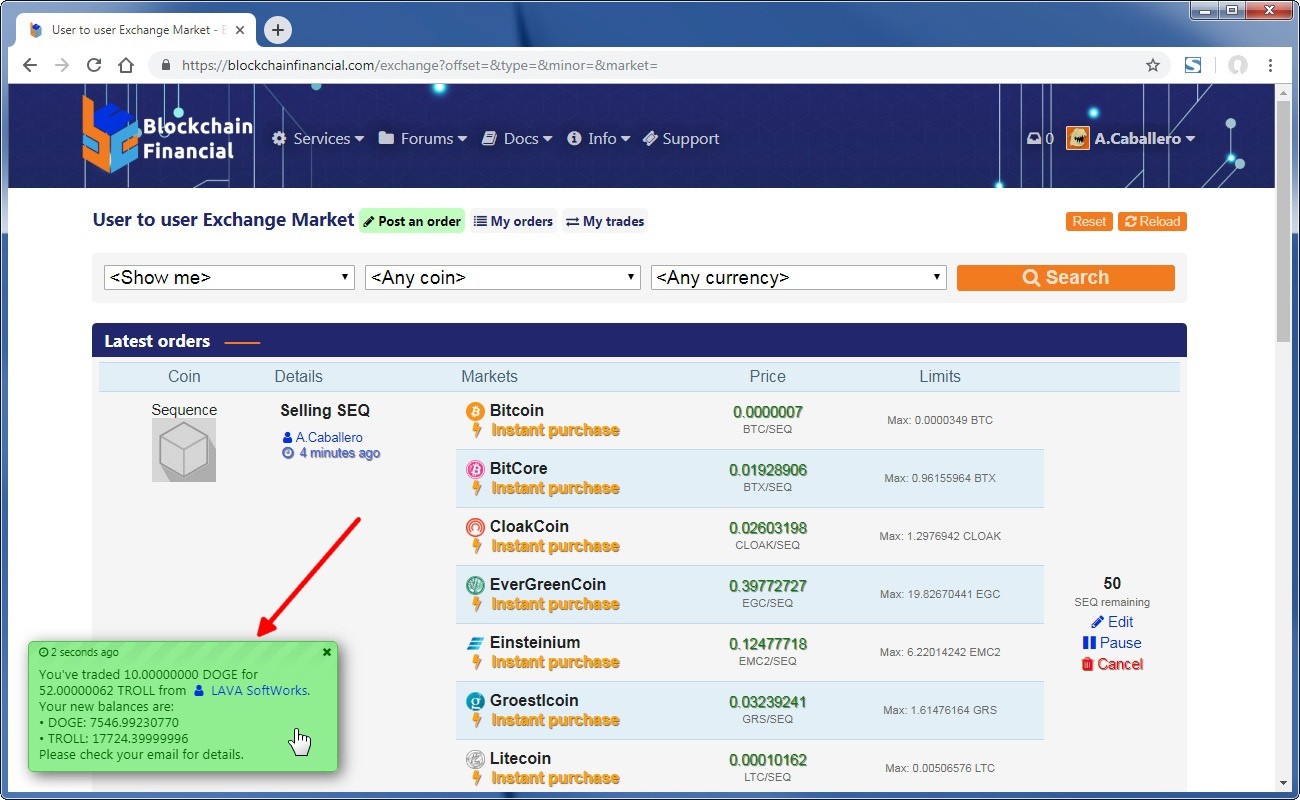 Both the order maker and you will receive notifications and emails with the transaction details.
You can check all the orders you've traded with on "My trades". Learn more
Do you know you can set a label to Blockchain Financial?

Blockchain Financial has a system that lets users stick labels to other users as an alternative way to show their appreciation or discontent for the contents of their posts or their attitude when commenting.
Do you want to be part of the elite? Become a valuable contributor!