This document will guide you to post a buy order. Some important notes are included.
First, get into the exchange from the main menu, then hit on the "Post an order" button at the page heading. You'll get into the composer.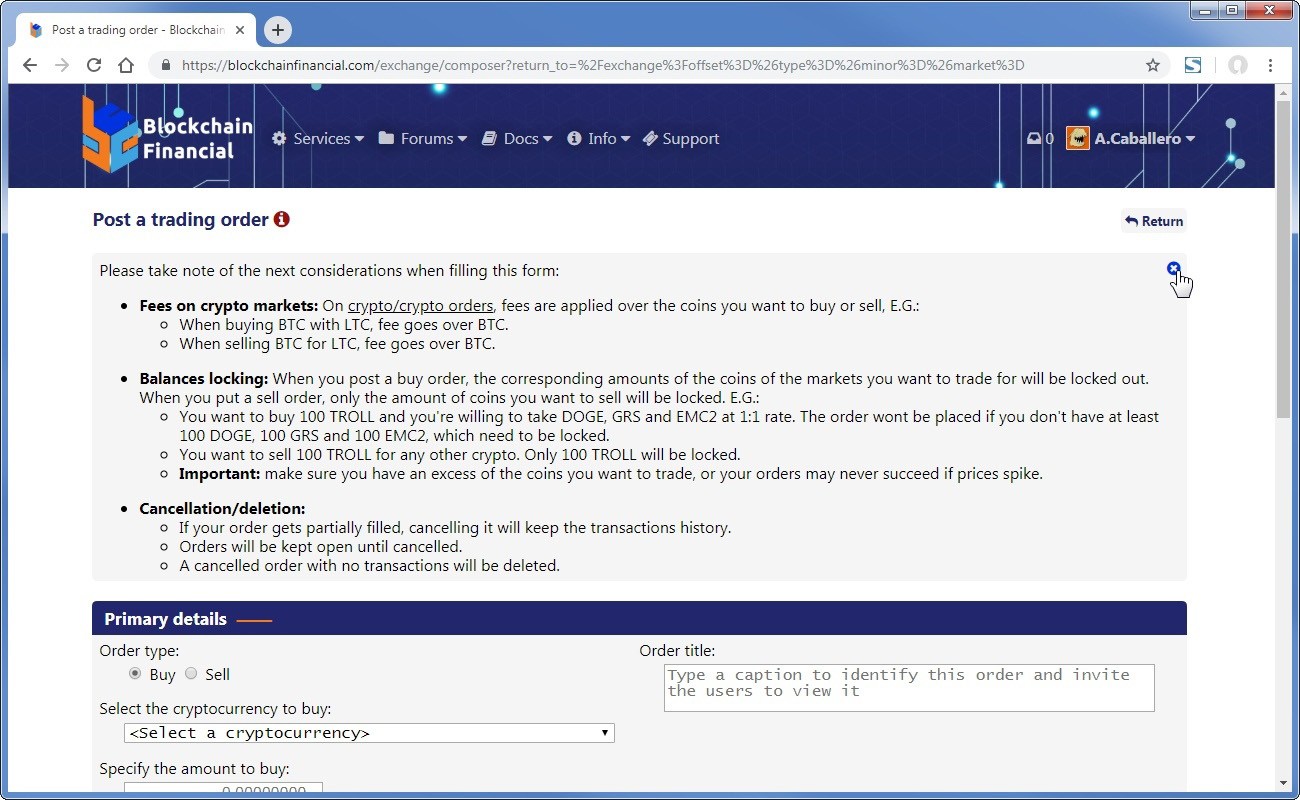 You should read the info (that's why it is there), and if you want to close it, just hit on the small icon at the top right of the section.
By default, the composer will be in Buy mode. So you need to select a coin you want to buy: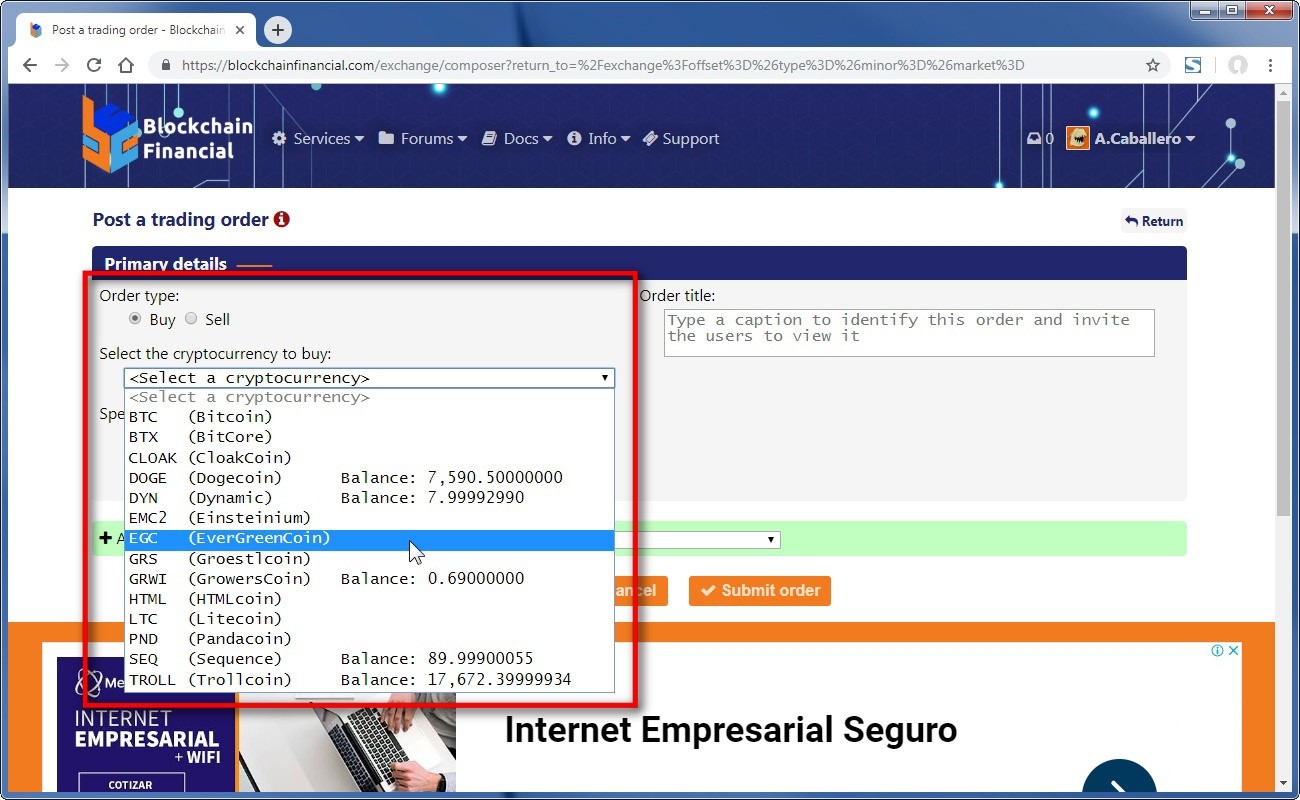 Once you select a coin, a table will appear below the selector with a breakdown of the trading possibilities for the coin you've chosen.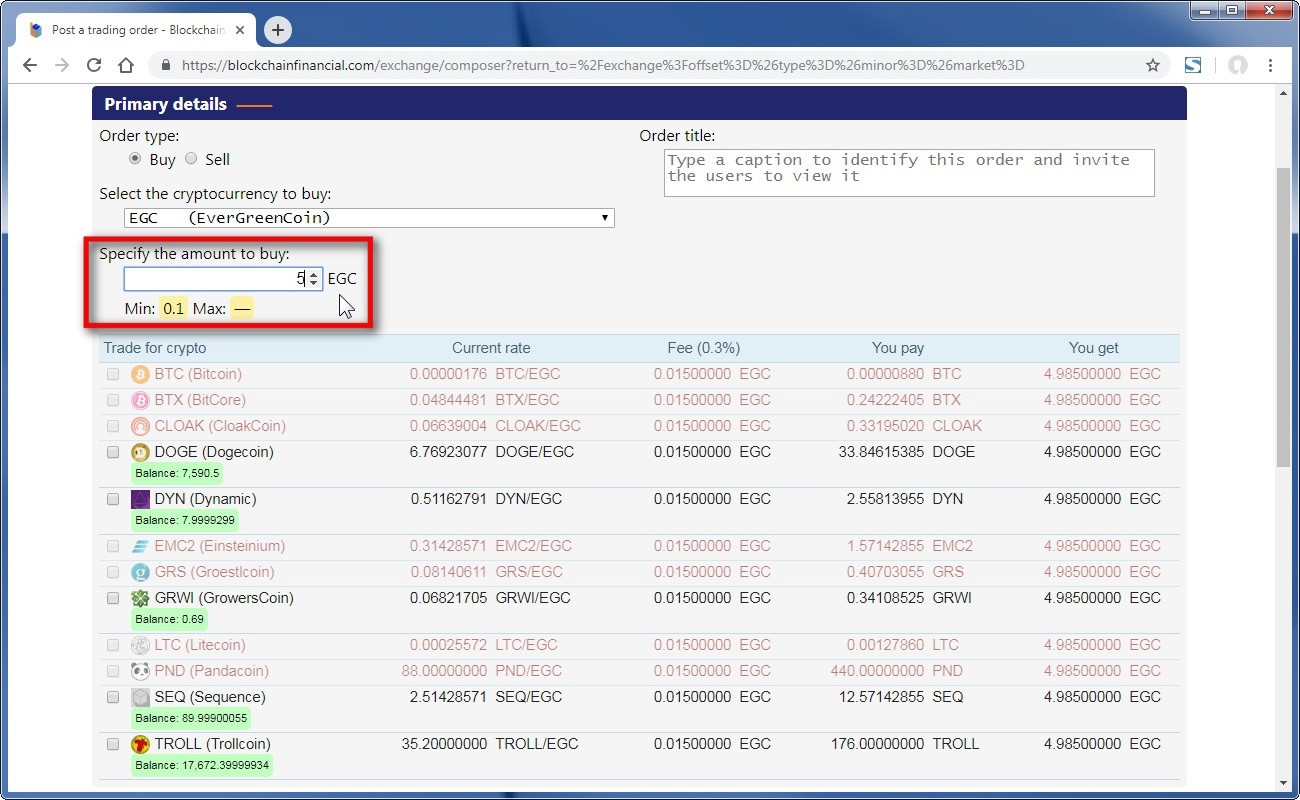 As you might notice, as soon as you type a number in the amount to buy, the table will be updated.
Once you decide the amount, you need to select which coins you're willing to give in return: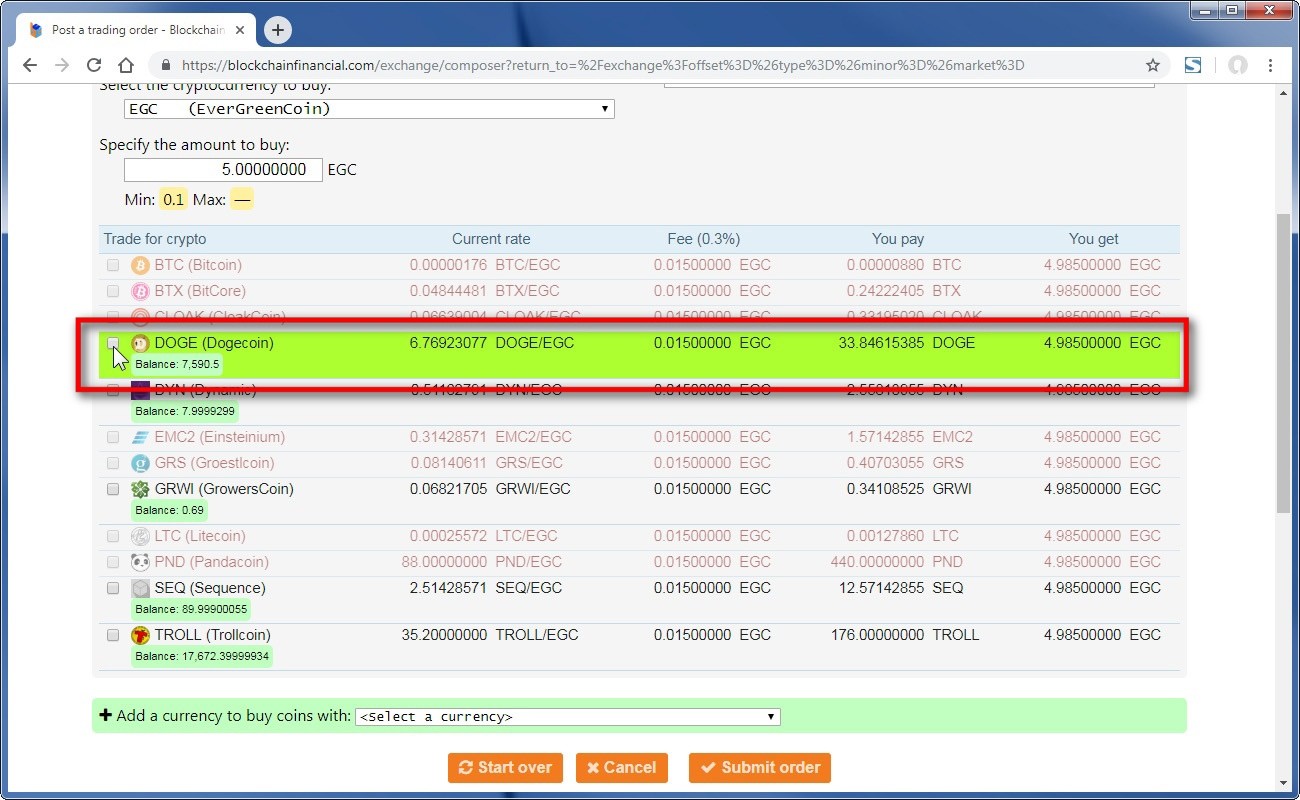 You just need to tick the checkboxes of those coins you want to give, paying attention to your balances.
When you tick a checkbox, a form will be added for that market below the table, so you'll have to scroll down:
Here's where you have to decide the price you want to use (Market, Dynamic or Fixed). Click on the icon near the price input box and a dialog will explain the differences: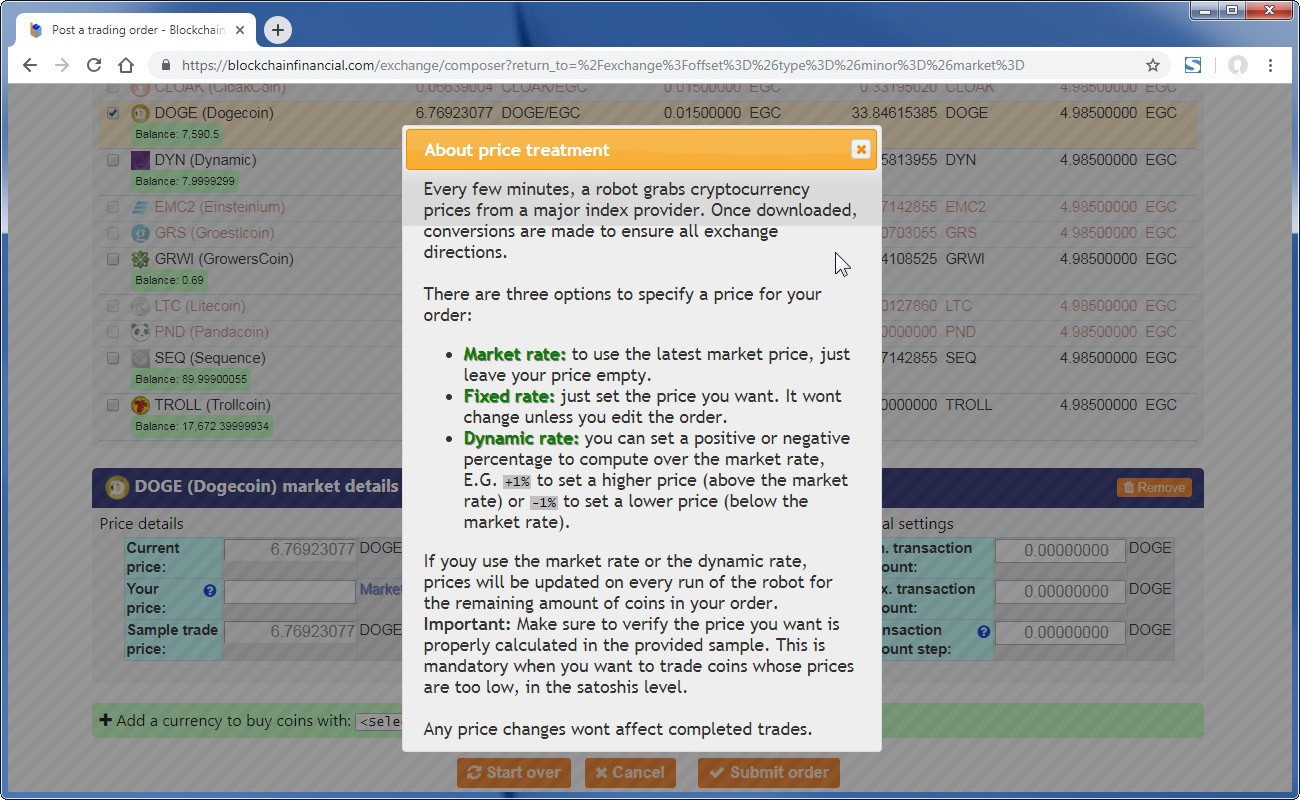 Close the dialog to get back to the form and input a price: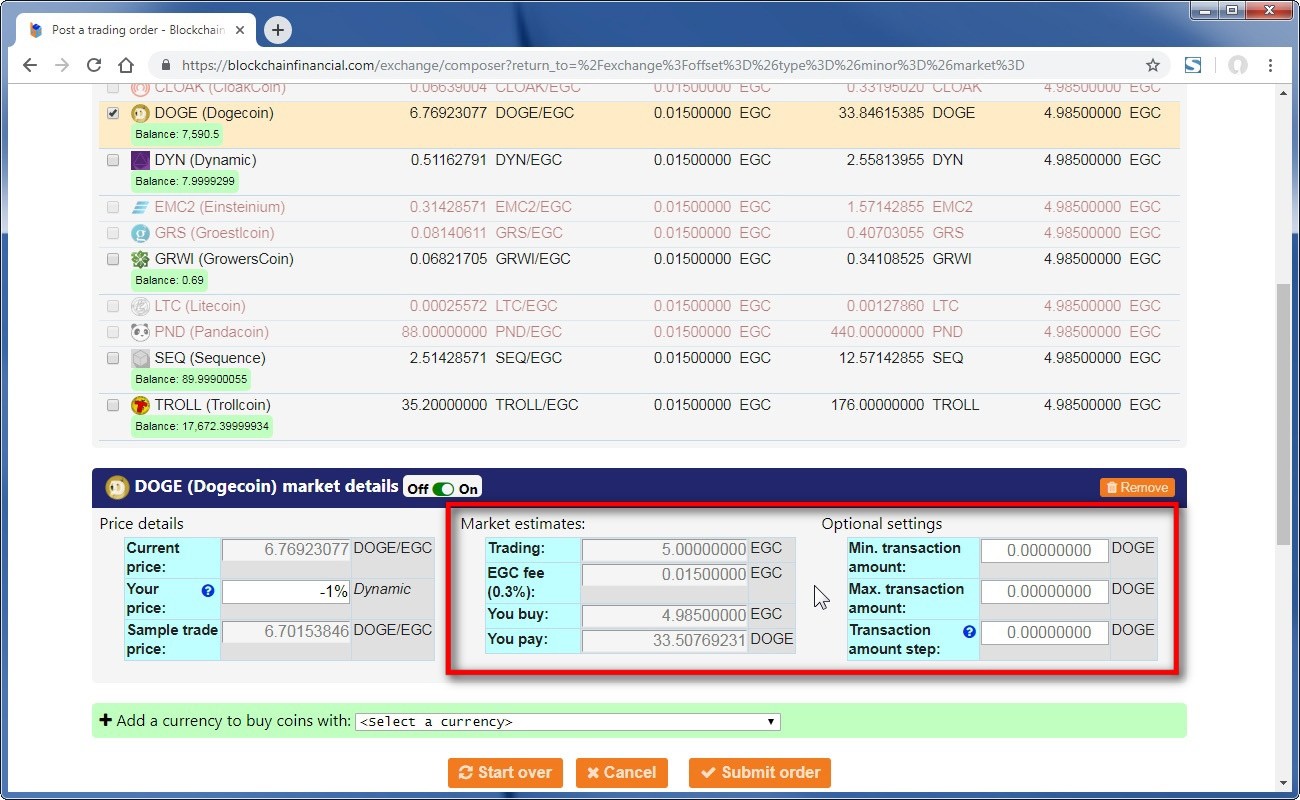 As you type the price, the estimates at the right will be updated.
If you want to add another market you can either tick the checkbox on the markets table or use the selector shown at the bottom: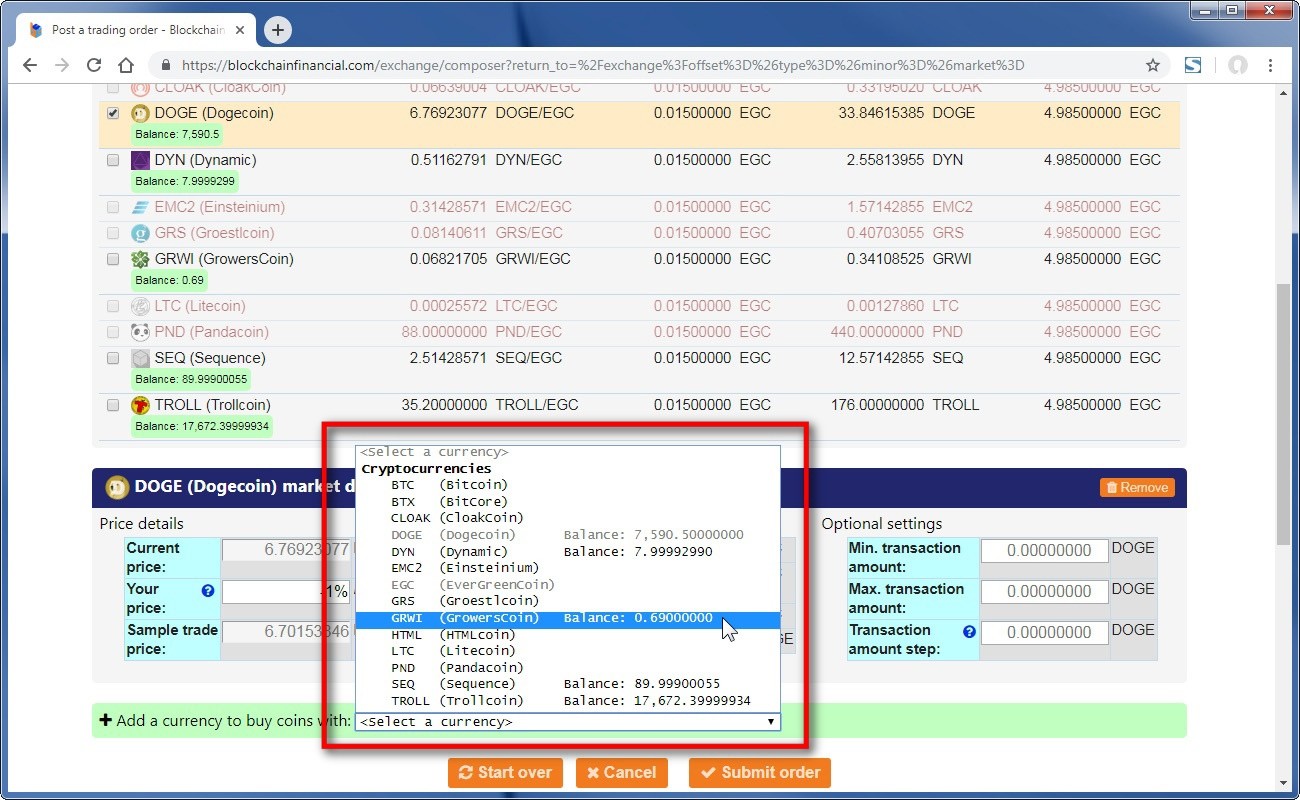 When a market is added, another form is added so you can set the price for this coin: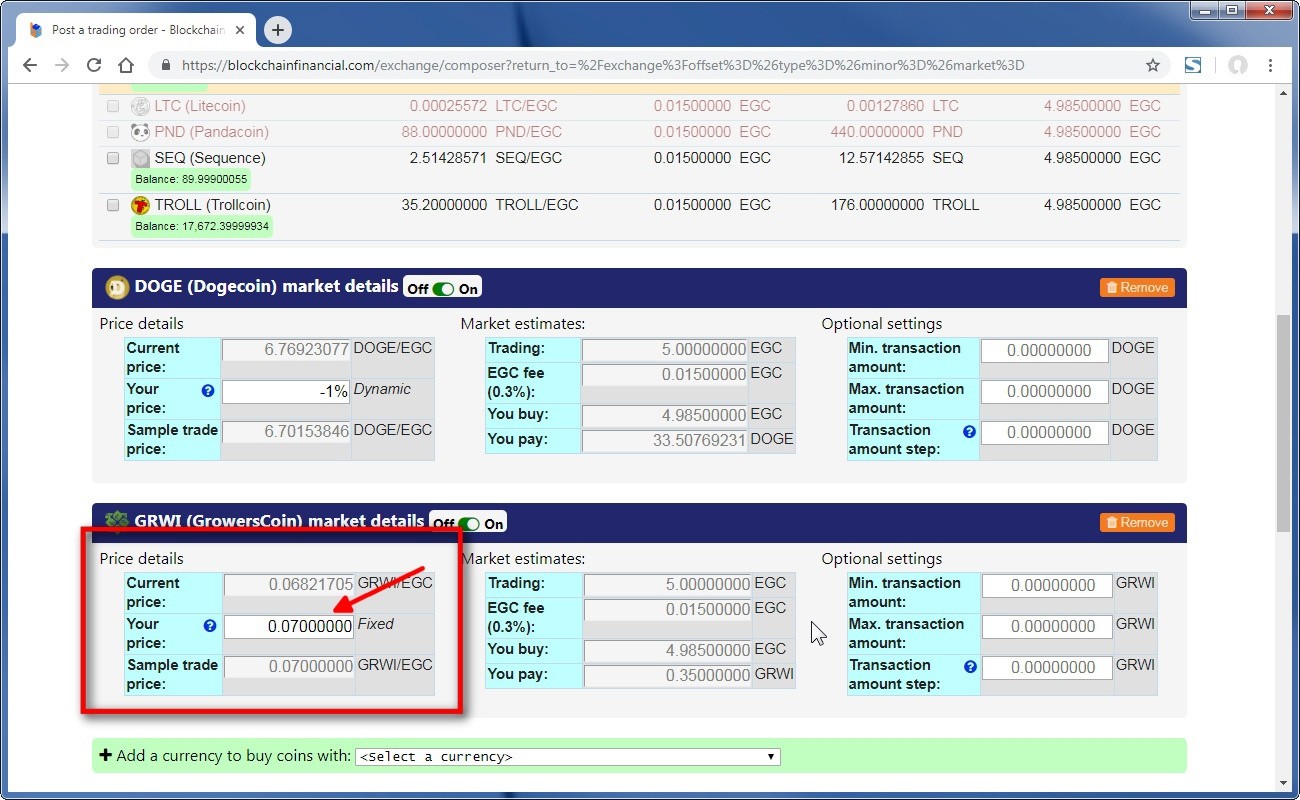 As you might notice in the example above, a fixed rate has been set. It is up to you to decide the price of the markets you're willing to trade.
Once you're ready, just scroll down and hit the big "Submit order" button: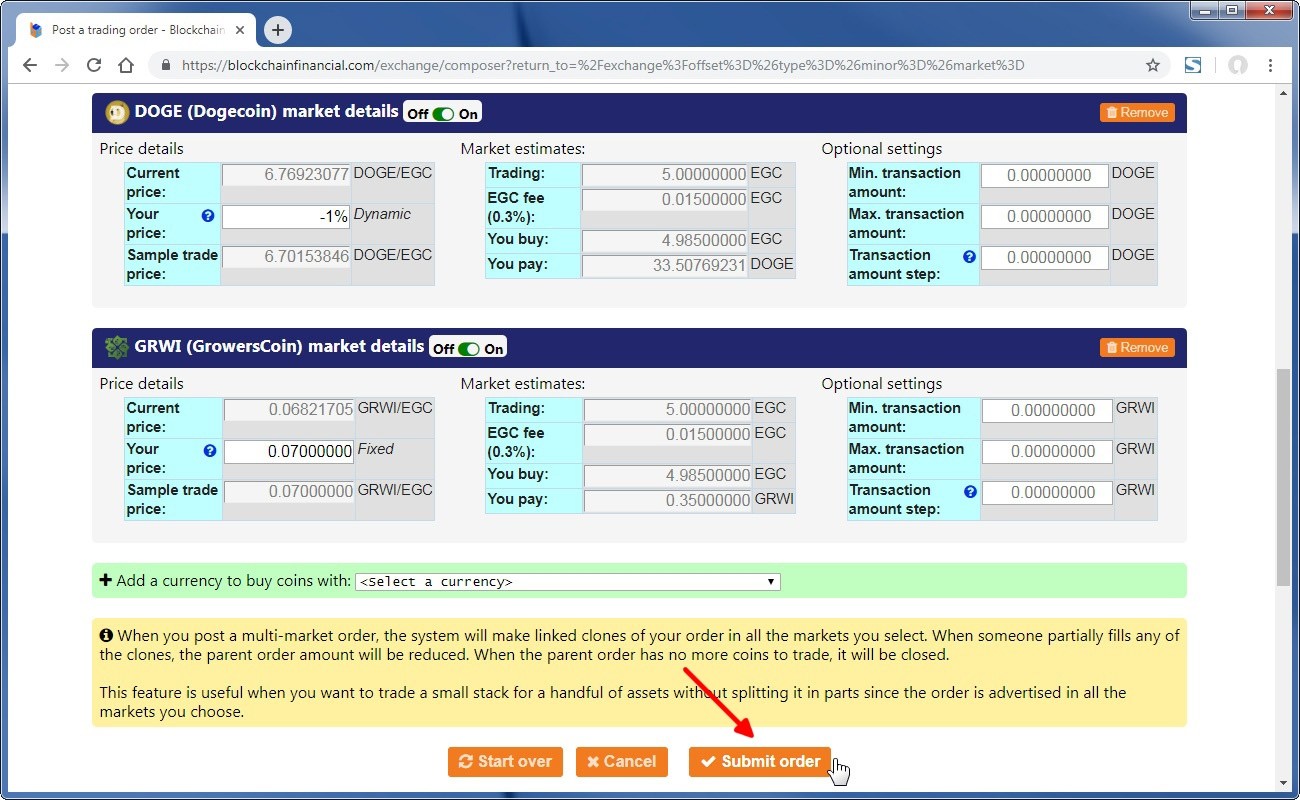 Note: If you don't have enough balances for the coins you're giving out, then you'll be warned. Otherwise, the order will be saved and you'll be sent back to the listings page.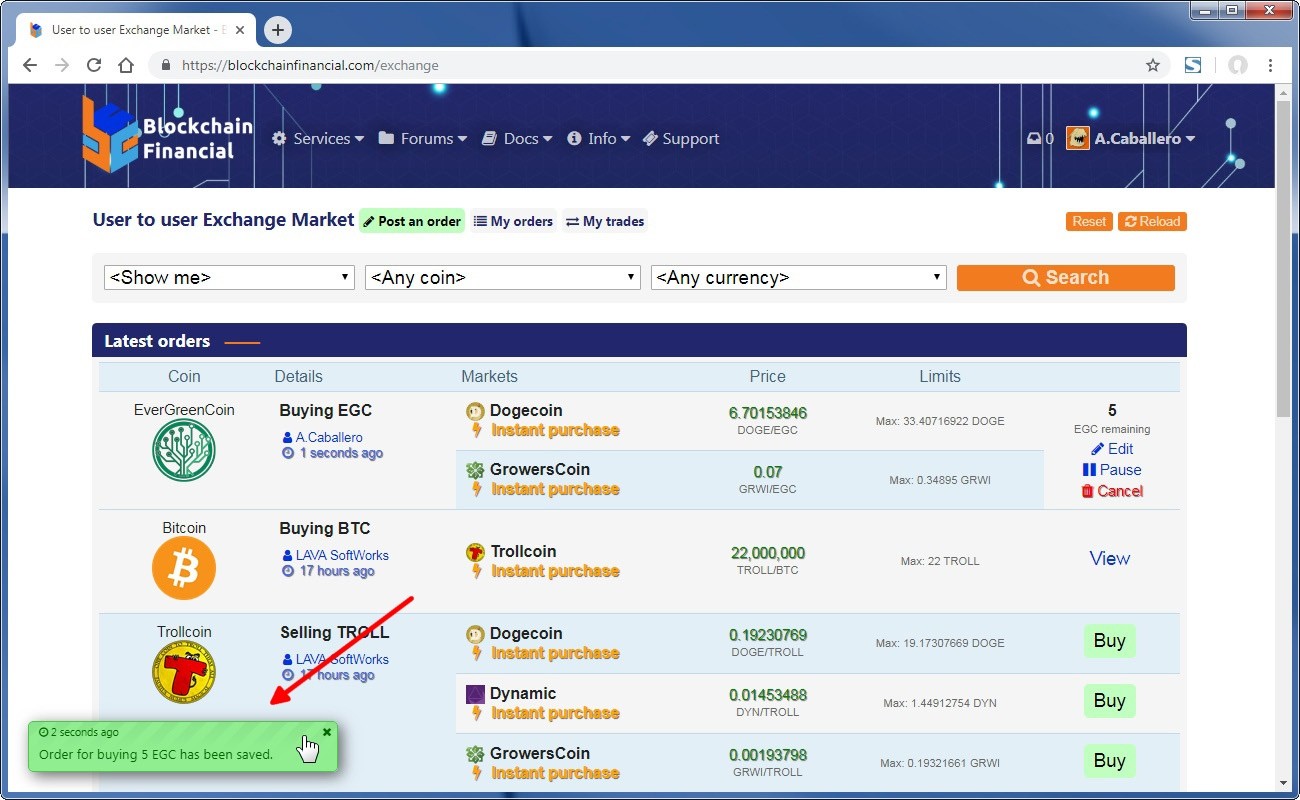 You can check all the orders you've created on "My orders". Learn more
Do you know you can set a label to Blockchain Financial?

Blockchain Financial has a system that lets users stick labels to other users as an alternative way to show their appreciation or discontent for the contents of their posts or their attitude when commenting.
Do you want to be part of the elite? Become a valuable contributor!