We're glad to announce the addition of Verge to our systems! Here you'll find some information about this cryptocurrency.
About Verge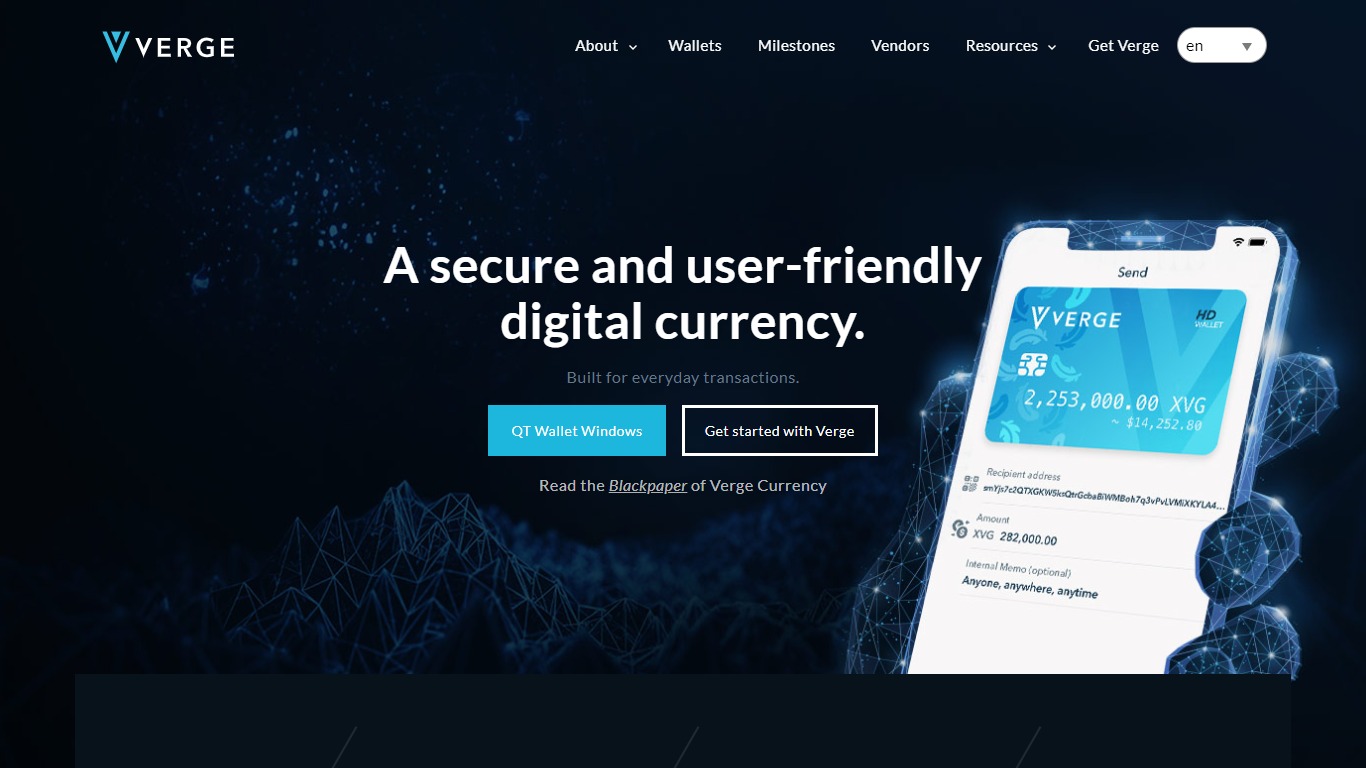 From the Verge website:
Verge Currency is fast, flexible, and secure, but most importantly it's a currency built with the idea of supporting widespread mass adoption as it scales out across the globe. Every week more and more people, companies and organizations discover the benefits and advantages of accepting Verge as a method of transaction.

Verge makes it possible to engage in direct low cost transactions - quickly, efficiently and securely, providing businesses and individuals with options for sending and receiving payments however they choose and for whatever they would like, instantly. With Verge, businesses and individuals have flexible options for sending and receiving payments securely and efficiently all around the world in a matter of seconds.

Verge Currency empowers the people by giving them a choice and control on how to handle their personal security. One of the most critical aspects of a strong and practical currency, is liquidity - Verge is one of the most liquid tradable assets available on the large exchange marketplace.
Asset specifications
Coin Suffix: XVG
Algorithms: scrypt, x17, Lyra2rev2, myr-groestl, & blake2s
Network: POW
Block Time: 30 seconds
Total Coins: 16,500,000,000
Wallets: vergecurrency.com/wallets
What can you do with XVG on Blockchain Financial?
Here at BCF, Verge has been fully integrated in our systems:
Send/receive and transfer XVG using our online wallet services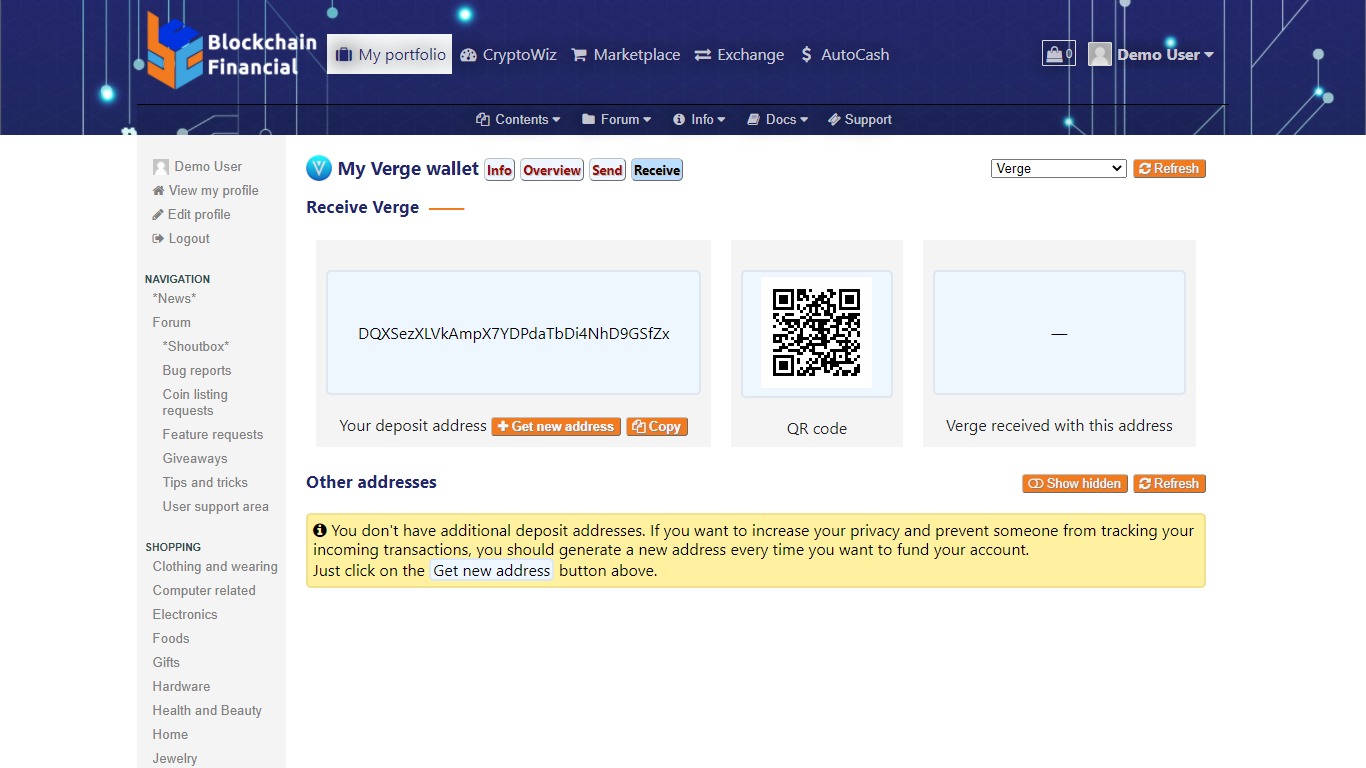 Create a CryptoWiz button and share the link everywhere to receive tips

Purchase goods or pay for services using our marketplace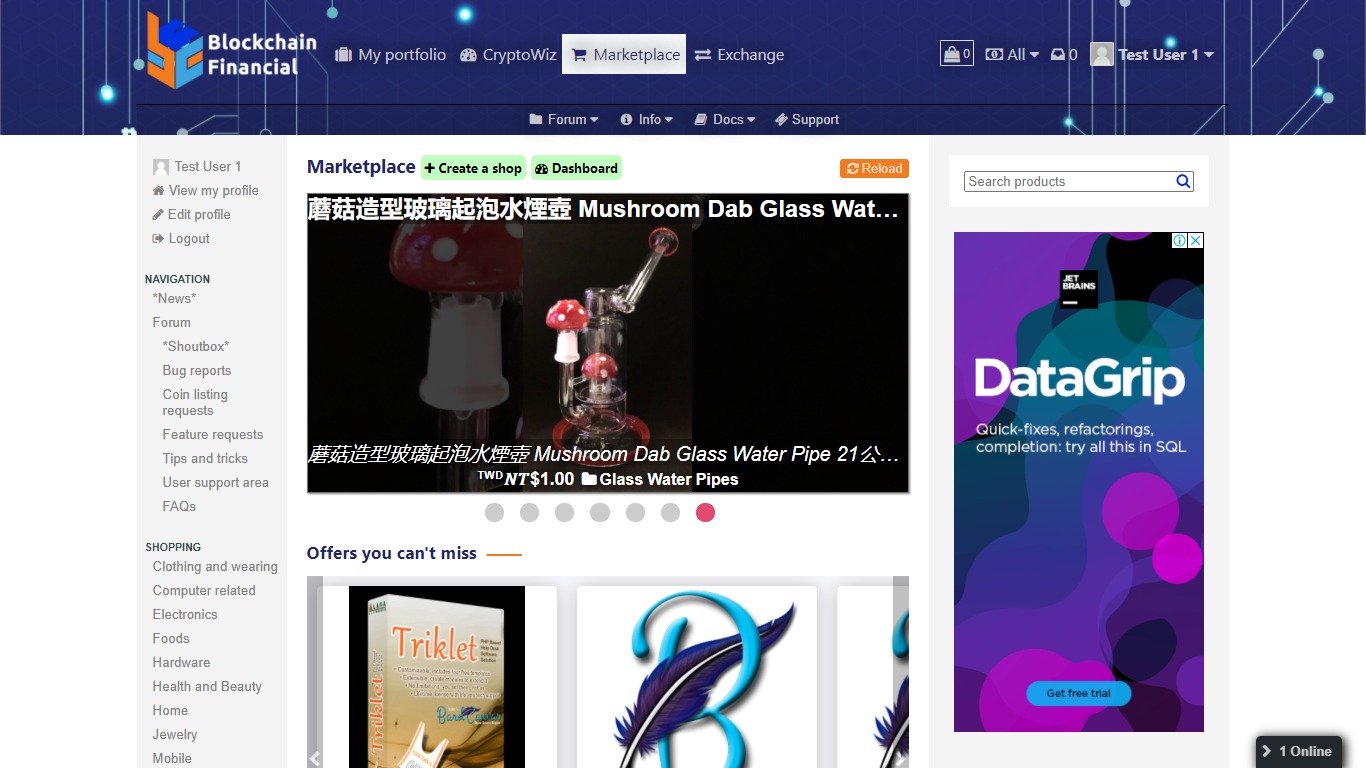 Trade your XVGs for every other asset (even fiat currencies) on our P2P exchange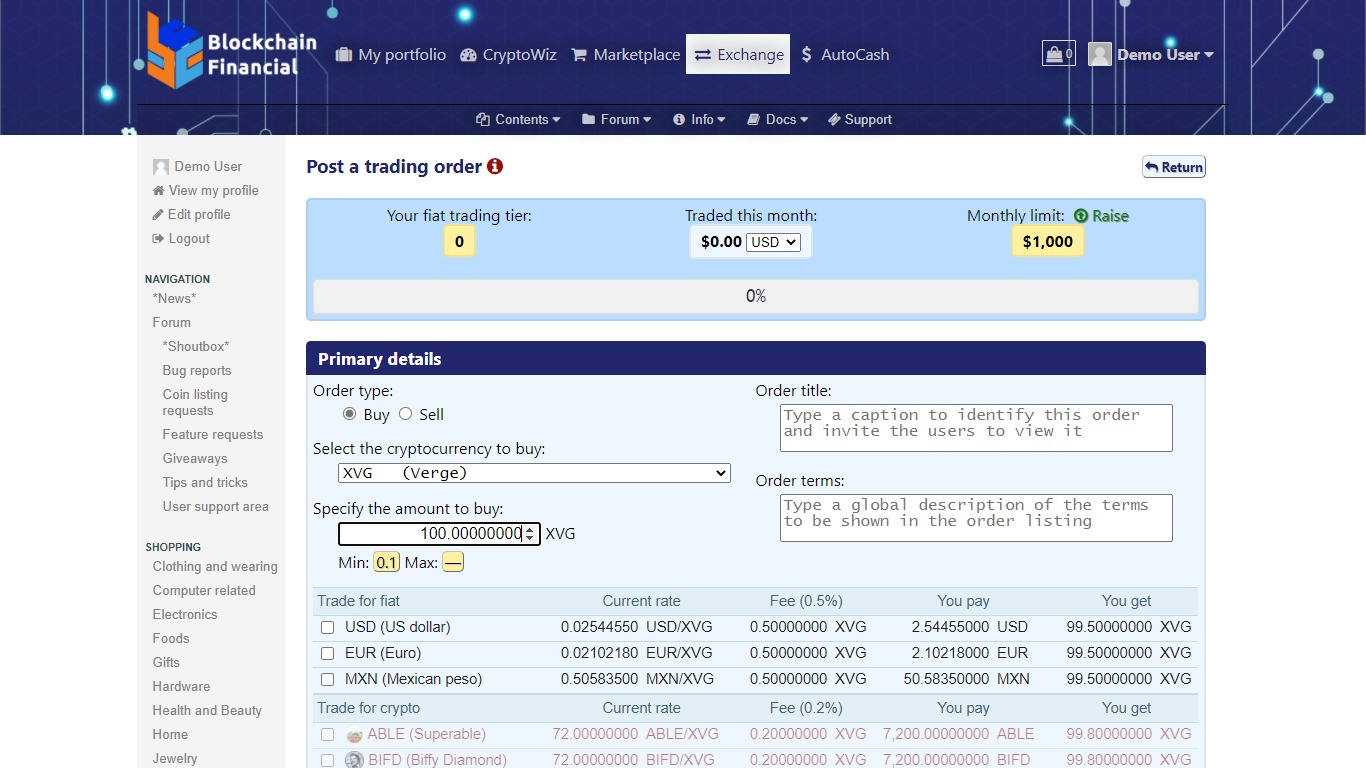 And if you upgrade from a normal to a premium account, you can:
Create advanced CryptoWiz buttons to use BCF as a payment gateway
Create a store in our marketplace and sell goods or services for Hempcoin and other cryptocurrencies
Blockchain Financial has the next label sticked since 5 months ago:

Nakamoto: A guy/gal that accidentally got famous. Nobody knows him/her but we love him/her.
Sticked by mingo2020 5 months ago • Source: Free Army of Crypto NFTs for 25 lucky users • Reason: N/A