Blockchain Financial uses a set of account levels for giving access to different features. As described on the Products and Plans page, when you register your account here, you're given the Basic user level, and this level gives you access to basic services.
Upgrading to premium has a small fee of USD $10. When you apply for it, you gain access to a set of great features!
Awesome feature #1: unlock CryptoWiz Premium Settings
Basic users can register their websites and embed buttons in there, and they can control the appearance of their buttons, but only premium users can set a custom icon to the button:
Basic users can't set an icon to their button other than the default or from a coin.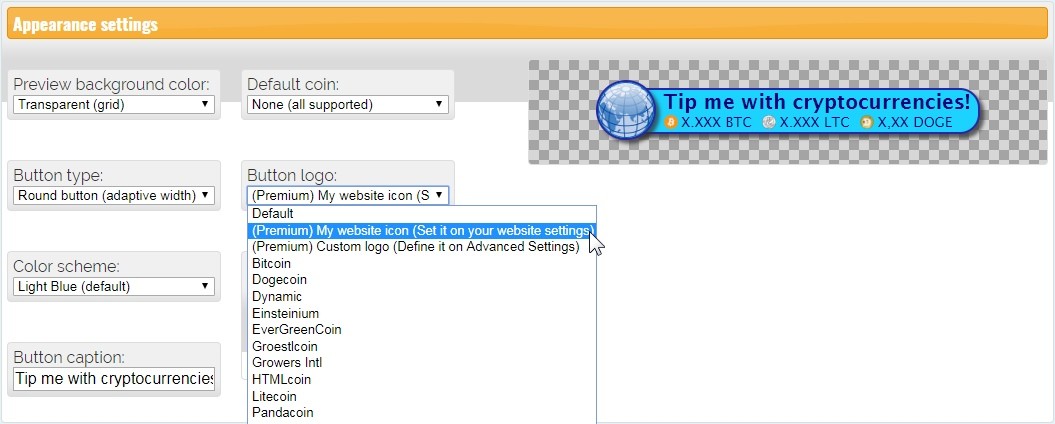 Premium users can set their website icon to the button or even a different one.
But what makes CryptoWiz a powerful payment processor is reserved for premium users:
As premium user, you can:
 Set a description to be shown on the widget
This is the widget for a basic user. The request details are built by the script as shown at the left: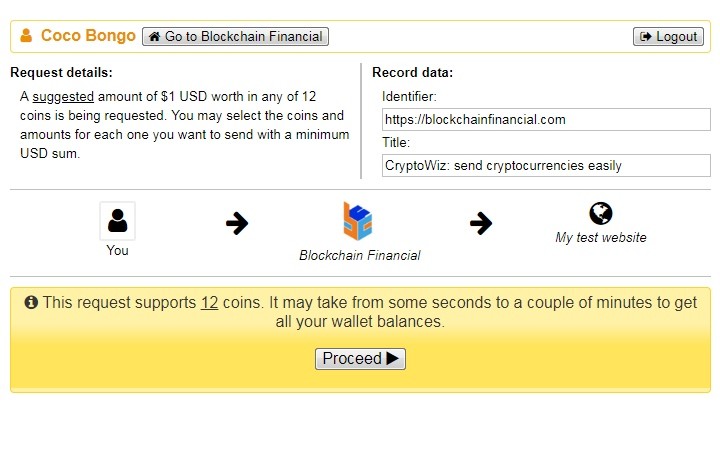 A premium user sets the description that is shown before the pre-built legend: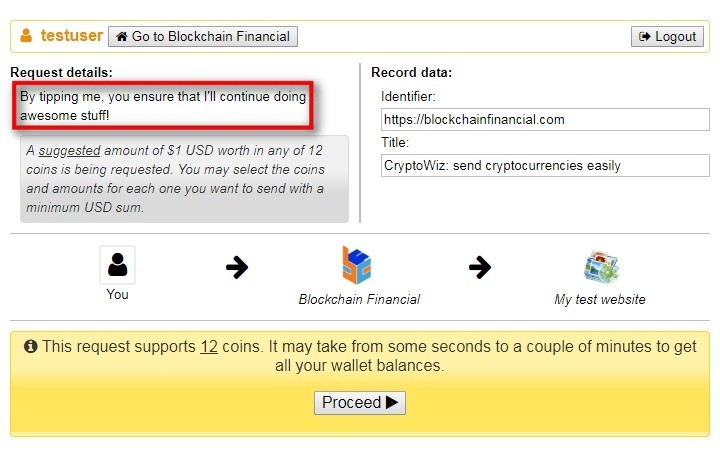 Set a custom logo (icon) to the button
When you embed the button on your website, it shows an icon to give it some presence. As said before, basic users can only set the icon from the predefined list, but premium users can customize it.
A basic user cannot set a custom icon to the button:

A premium user can set a custom icon to the button:

 Specify a Callback script to receive Instant Payment Notifications (IPNs)
If you own a store or you have a custom point of sale implementation in your website, you'll love this feature!
As you do with major credit card payment processors like PayPal, you can have a script on your website that receives notifications when a payment is placed through one of your buttons.
This feature is documented on the About CryptoWiz page with use case examples. Please click here to go and check the documentation if you want to implement it.
 Leave your stats private
Do you expect having massive response for certain button and want to keep things private? Just use the "restrict public access to basic analytics" to avoid everyone see your button metrics.
Awesome feature #2: get your own store in our marketplace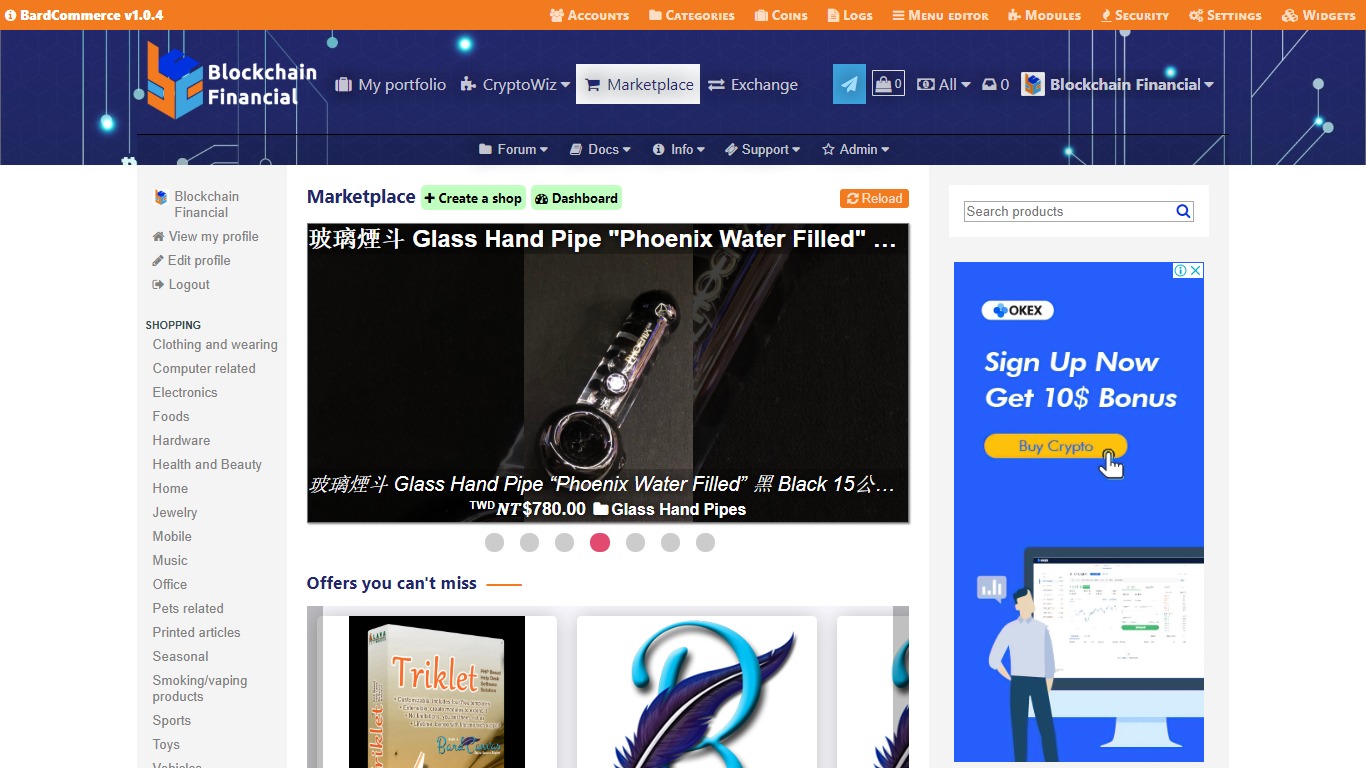 Yes! You can create your own store and sell goods and services on our marketplace!
► Learn how to create your own store
But that's not all for your contribution of USD $10!
We're currently working on additional features that will make you squeeze your account upgrade. Please give us some time to finish them up and publish them. We'll let you know when they're ready! 

Do you know you can set a label to Blockchain Financial?

Blockchain Financial has a system that lets users stick labels to other users as an alternative way to show their appreciation or discontent for the contents of their posts or their attitude when commenting.
Do you want to be part of the elite? Become a valuable contributor!