We're glad to announce the addition of the Trus Protocol token to our systems! Here you'll find some information about this HRC20 token.
About Trus Protocol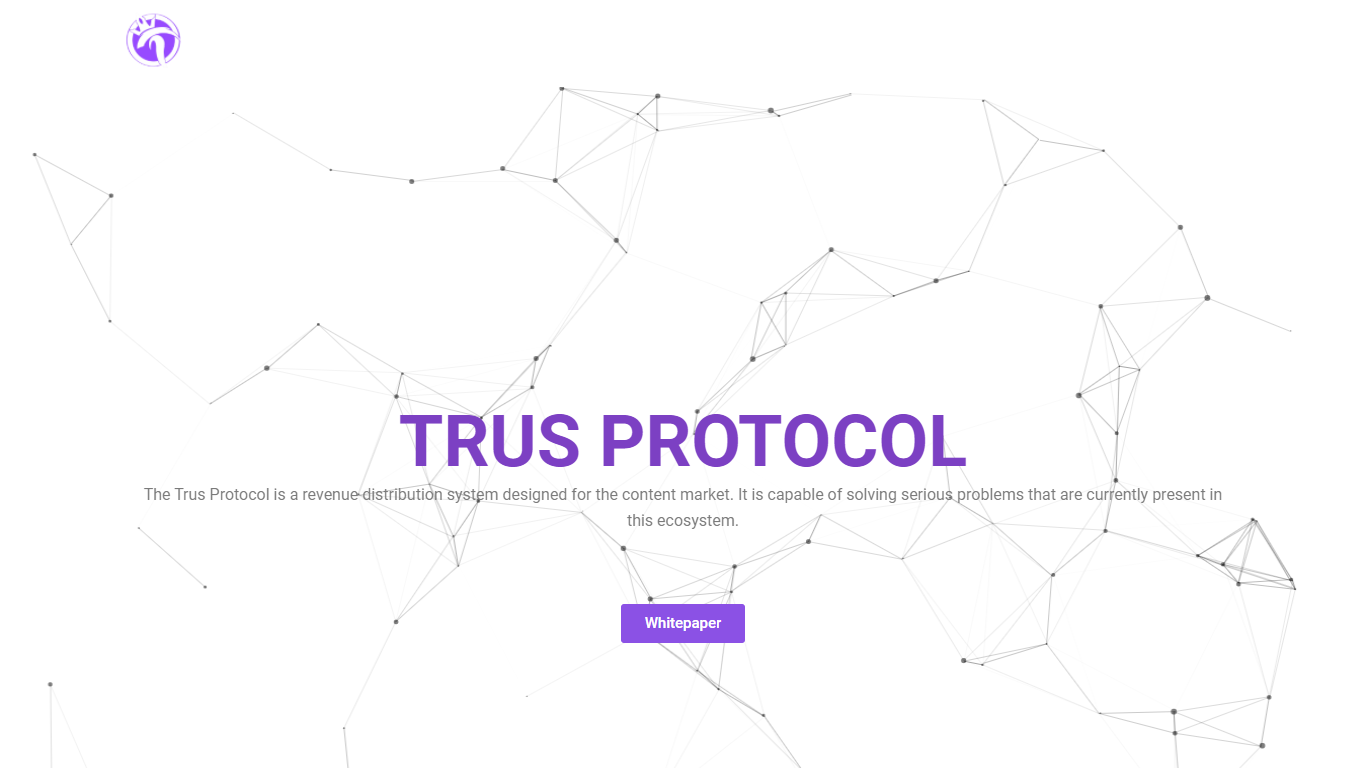 From the Trus Protocol whitepaper:
The Trus Protocol is a content revenue distribution system powered by blockchain. When the revenue is generated by the content it can already be distributed according to clear and fair standards and information regarding the content.

The system can solve serious problems in the content market. The first problem is the lack of clarity in the current distribution pattern. The current Distribution Standard is not understandable as content creators only receive fixed amounts regardless of the total revenue generated by the content. Additionally the creation of new content are delayed with form the revenue generation process for current and complex distribution revenue.

Our Protocol solves the above mentioned problems. Furthermore, the Trus Protocol establishes an ecosystem where content can be created continuously. With the revenue being distributed fairly and clearly.
Specifications
What can you do with Trus Protocol on Blockchain Financial?
Here at BCF, the wallet functionality of the Trus Protocol token has been integrated so you can use your TSP in our systems:
And if you upgrade from a normal to a premium account, you can:
Create advanced CryptoWiz buttons to use BCF as a payment gateway
Create a store in our marketplace and sell goods or services for Trus Protocol tokens and other cryptocurrencies
Take a look at the coin specifications page