We're glad to announce the addition of Superfun to our systems! Here you'll find some information about this project.
About Superfun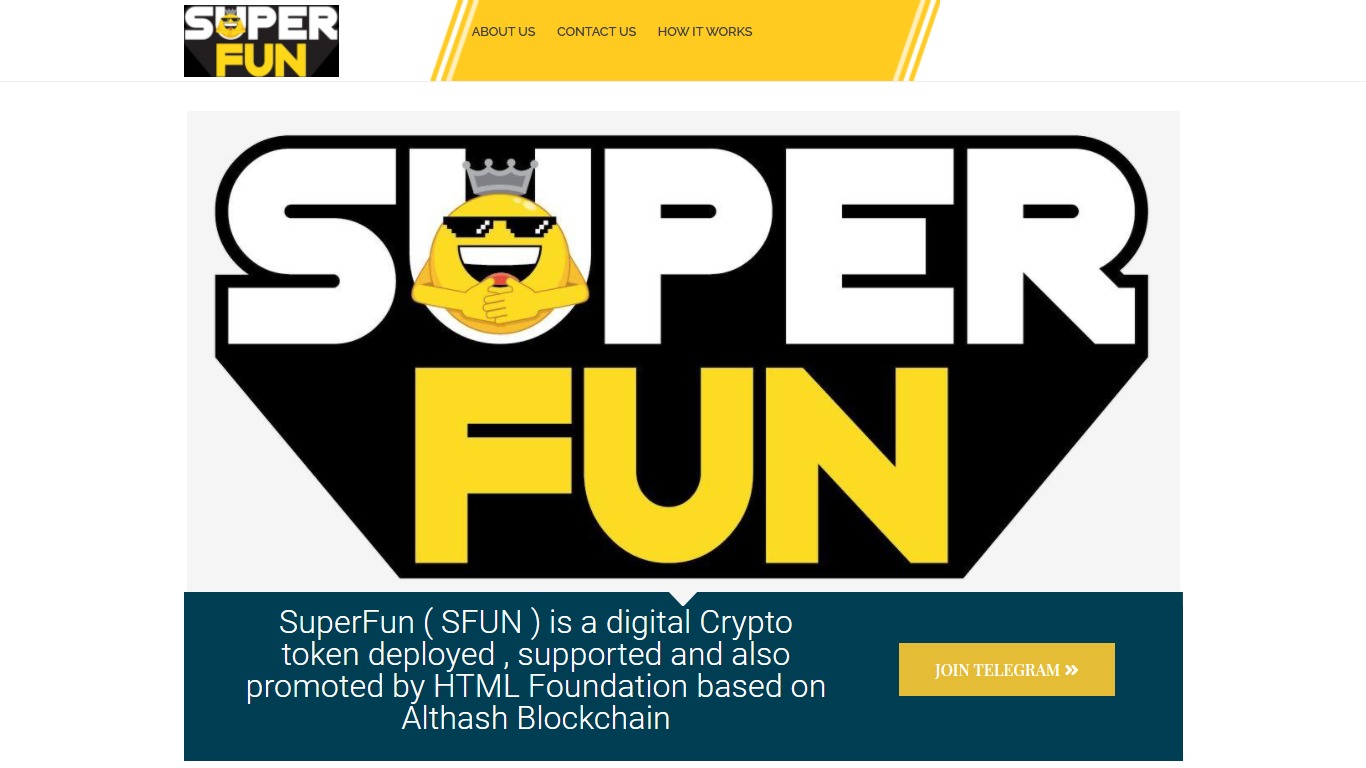 From the Superfun website:
SuperFun (SFUN) is a digital Crypto token deployed , supported and also promoted by HTML Foundation based on Althash Blockchain.
How it works
Token specifications
What can you do with Superfun on Blockchain Financial?
Here at BCF, SFUN has been fully integrated in our systems:
And if you upgrade from a normal to a premium account, you can:
Create advanced CryptoWiz buttons to use BCF as a payment gateway
Create a store in our marketplace and sell goods or services for Superfun and other cryptocurrencies