We're glad to announce the addition of ReddCoin to our systems!
About ReddCoin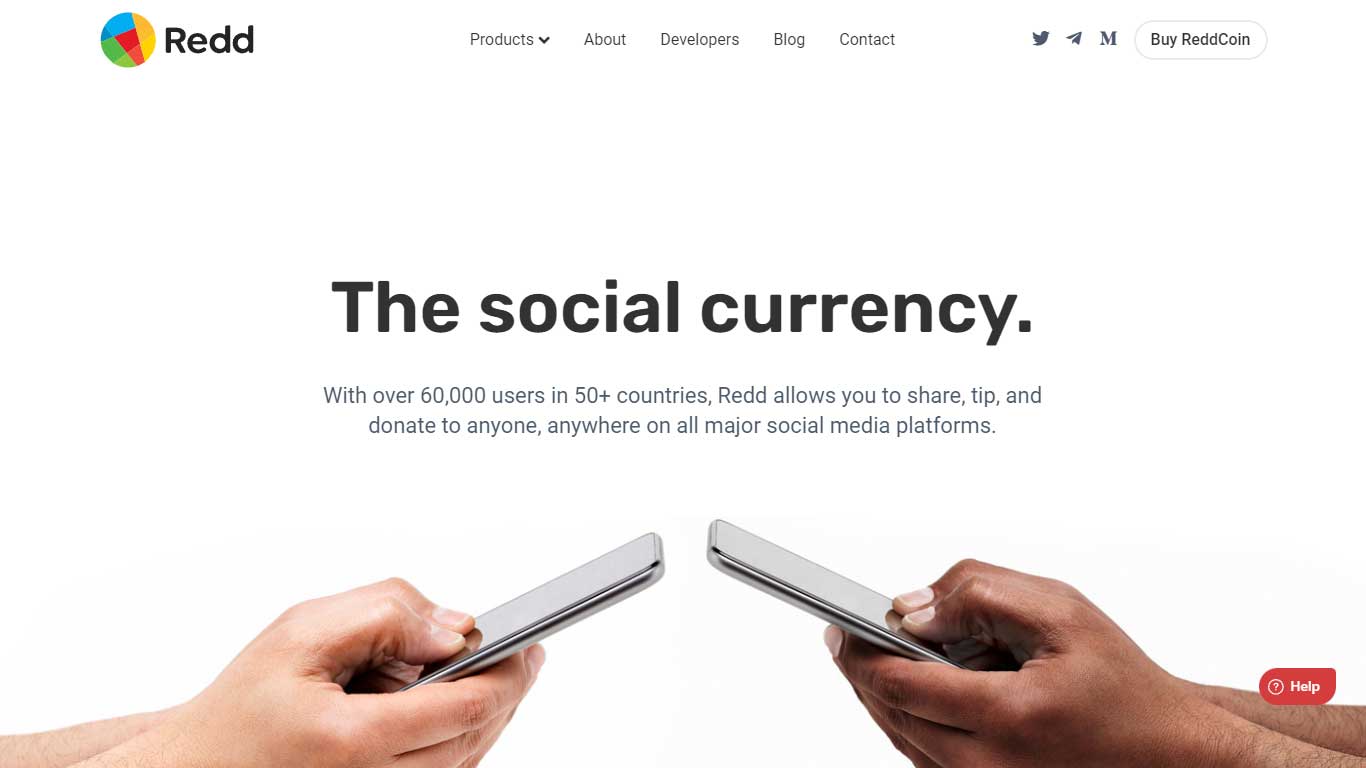 From the ReddCoin website:
TIP ON SOCIAL MEDIA

Instead of liking posts, tip, share, and donate ReddCoin to your favourite content creators on all major social media networks.

SEND IT ANYWHERE

ReddCoin is a digital currency that can be sent from anywhere to anyone in the world without the need of a 3rd party to facilitate the transaction.

IT'S A CRYPTOCURRENCY

ReddCoin is a cryptographically secure digital currency which uses some of the most advanced technology to protect your coins.

USES BLOCKCHAIN TECHNOLOGY

ReddCoin runs on a secure decentralized peer-to-peer network called a blockchain where no one entity can compromise the network.

YOUR 100% IN CONTROL

In this new era of decentralized technology, only you have access to your coins. No one can control your ReddCoin but you.

60S TRANSACTION TIMES

Enjoy fast and secure transactions as all transactions are broadcasted immediately with up to 60 second confirmation times.

10X FASTER THAN BITCOIN

If you've used Bitcoin you know it can take up to several hours to complete a transaction. The ReddCoin network is 10 times faster than Bitcoin.

LOW TRANSACTION FEES

Experience $0 transaction fees using ReddCoin unless you want to pay an optional low-fee for priority sending functionality.
Specifications
Algorithm: Proof-of-Stake-Velocity
Total Supply (Approx): 27 Billion RDD
Block Time: 60 Seconds
Difficulty Retarget: Every block using Kimoto's gravity well.
Interest rate: 5%
What can you do with ReddCoin on Blockchain Financial?
Here at BCF, the wallet functionality of ReddCoin has been integrated so you can use your RDD in our systems:
And if you upgrade from a normal to a premium account, you can:
Create advanced CryptoWiz buttons to use BCF as a payment gateway
Create a store in our marketplace and sell goods or services for ReddCoin and other cryptocurrencies
Take a look at the coin specifications page