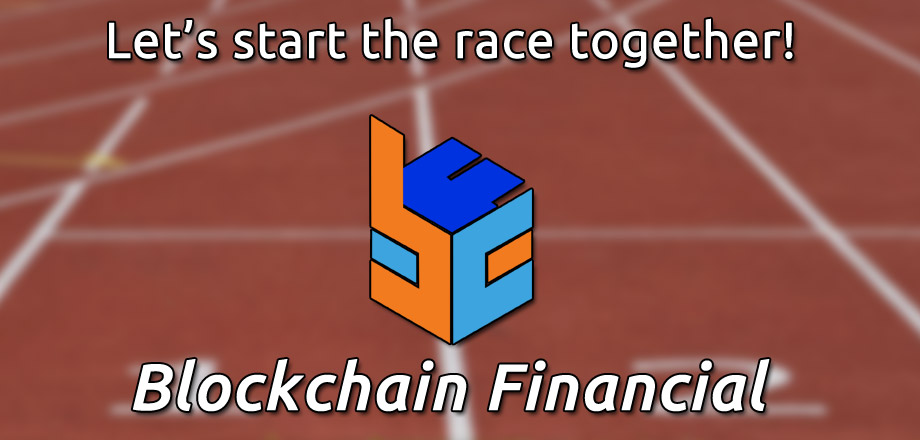 Quick intro
Once upon a time, a project made with a lot of love came to an end. The source code was released on GitHub and was left to oblivion.

Some years later, the ghost of that project started to pull the sheets of some of the guys involved in that project when we were trying to sleep.

So we gathered. Then we discussed. Then we started planning. Then a new project was born. Then we reviewed the variants. Then a partnership was forged. Then, Blockchain Financial was born. Then, the implementation started.

The old project was known for being the first cryptocurrencies tipping app approved by Facebook, and Blockchain Financial is the re-imagined version of that project. It's been a heavy development cycle during the last weeks. A full port with a high percentage of re-coding wasn't an easy task, specially when the original source was the best example of what is known as spaghetti code and had a lot of critical flaws.


— Alejandro Caballero
Developer of the "WhitePuma" platform
Who we are
Our board members and collaborators are a group of individuals with experience in blockchain-related development, cryptocurrencies trading and communities management:
What we offer
Blockchain Financial is a set of services for cryptocurrency operations on both personal and commercial scopes. Our plan is to provide all the tools crypto enthusiasts need to make the most of their coins, and on this startup stage:
All coins are taken in consideration. We're listing some of the most known / leading / most popular cryptocurrencies, but we're also listing altcoins that have persisted through the hard times of the last years. We believe in altcoins, and we put our tools close to their communities reach.
Several fiat currencies are also taken in consideration. We're relying on CoinMarketCap to obtain pricing information for our listed coins. Thanks to this, we're able to provide automatic on-screen crypto to fiat price conversions.
We provide basic wallet services with low fees. You can send and receive any of our supported coins to any member of our community or by email.
Our fee is as low as 0.5% on inbound user to user / user to email transactions.
We put CryptoWiz in your hands. The latest development of the WhitePuma project has been fixed, expanded and ported. With CryptoWiz you can:

Create a "piggy bank" and use it on our forum or share the link everywhere else.
Register your website in our Supported Websites list, create buttons, generate the code and embed it on your pages or integrate it with your scripts to receive tips, donations or payments.
The initial coins set
Our favorites:

Growers Intl. (GRWI)

Trollcoin (TROLL)

Dynamic (DYN)

Sequence (SEQ)

HTMLcoin (HTML)

Groestlcoin (GRS)

Einsteinium (EMC2)

EverGreenCoin (EGC)
 The basic needs:

Dogecoin (DOGE)
Much needed!

LItecoin (LTC)
The prince of cryptos

Bitcoin (BTC)
The big boss
The road ahead
You're right, the initial products set is kinda short. But we're already working on the next features for you:
More languages. We'll translate our products to Spanish, French and other languages in the near future.
A marketplace where you will be able to buy and sell goods and services for any of the coins you decide, and if you're a big retailer, we will provide you an option to have your own store in our website.
A person-to-person trading system so you can trade your coins directly with buyers and sellers everywhere in the world.
Note: we wont be a fiat currencies processor or gateway. We will only serve as an escrow between both parties.
The implementation of these features will be available in a matter of weeks.
All our work is for you!
Our primary goal is to help you get the most of the crypto ecosystem with as less pain as possible. Though we are a small startup, we have big plans, and we're committing ourselves to make them real.
For more information and details, take a look at our "about us" page. If you have any questions and want some answers, please use our FAQs forum or write us an email using our contact form.
If you want to get notifications about our news, just follow us on your preferred social network:




See you around!
The Blockchain Financial Staff.
Do you know you can set a label to Blockchain Financial?

Blockchain Financial has a system that lets users stick labels to other users as an alternative way to show their appreciation or discontent for the contents of their posts or their attitude when commenting.
Do you want to be part of the elite? Become a valuable contributor!