Our plugin is a payment gateway for WooCommerce. Once you install it and enable it, you'll have it listed on your WooCommerce Payments Settings:

You just need to create a CryptoWiz website, setup a button and specify the details on the configuration: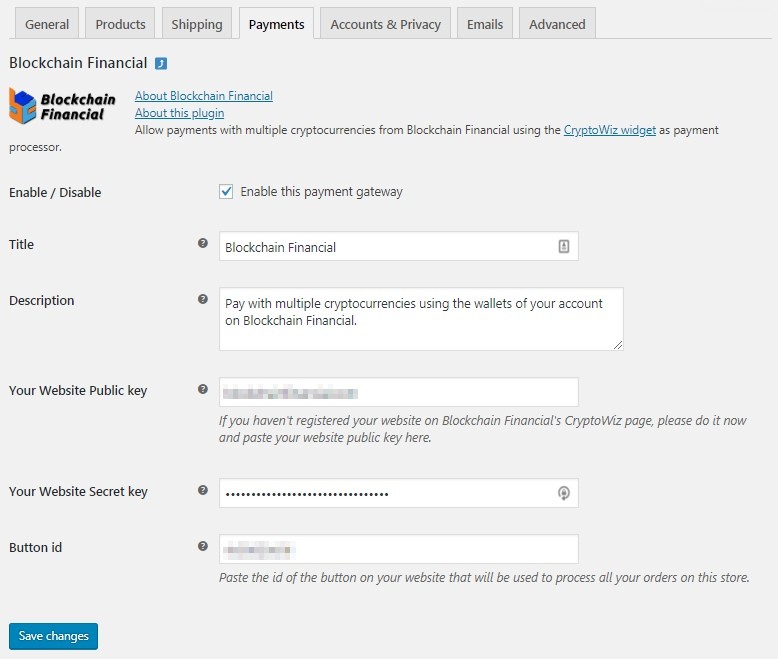 Then when a user goes to the checkout page, Blockchain Financial will be listed with the other payment methods:

Currently, this plugin is on beta, and it is being used by a few stores from our collaborators.
If you want to try it on your own WooCommerce powered store, please send us a message.
Blockchain Financial has the next label sticked since 4 months ago:

Walking toolbox: The one that is good with tips and tricks. Ask them something and you'll be surprised by their knowledge.
Sticked by Martin Roy 4 months ago • Source: Al-Buraq HRC20 token is now supported • Reason: N/A