We're glad to announce the addition of Next Coin to our systems! Here you'll find some information about this cryptocurrency.
About Next Chain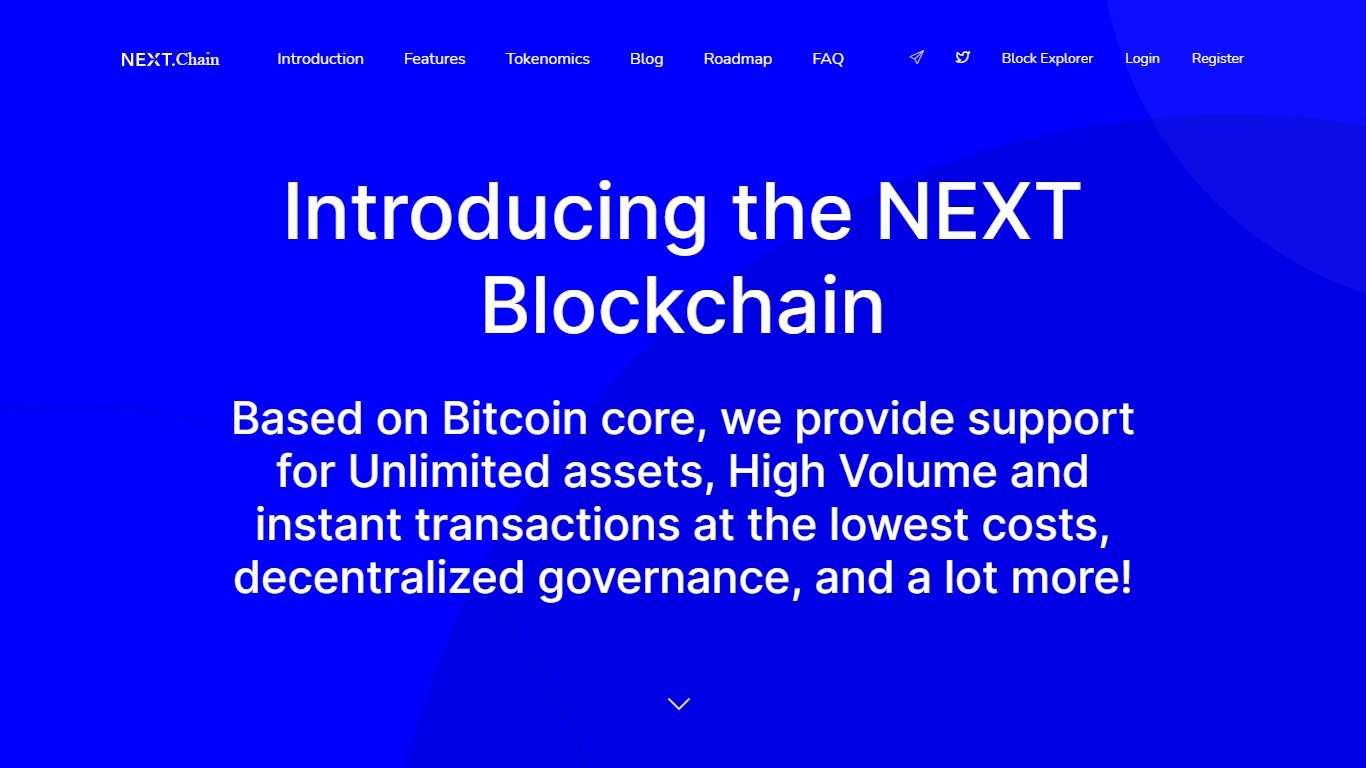 From the Next Chain information page at CoinGecko:
NEXT.coin is a public company registered in the Netherlands, as well as a Limited company in England and Wales. Our team is composed of highly experienced individuals and successful entrepreneurs.

In 2017, together as a team of young pioneers, we developed a hybrid cryptocurrency exchange platform, NEXT.exchange. Our platform provides individual Blockchain wallet addresses for each user for his or her assets, the ability to deposit, withdraw, and trade cryptocurrencies directly against fiat currencies, such as the United States Dollar, Euro, British Pound, Turkish Lira, Russian Rubles, and the Chinese Yuan.

Our goal is to make it 'easy and safe' to trade cryptocurrencies on a convenient user-friendly interface that connects social, company information and in-depth analyses to make it as simple as possible for our users to join the digital economy.

Together with our legal team and advisors, we are taking all of the necessary steps and measures in order to operate as a regulatory compliant hybrid exchange platform, as well as to maintain appropriate KYC/AML policies.
Asset specifications
Algorithm: SHA256/X11
Network: Combined POW/POS
Max supply: 30,000,000
Block Time: 30 seconds
Block explorer: explorer.nextchain.dev
What can you do with Next on Blockchain Financial?
Here at BCF, Next Coin has been integrated so you can use your coins in our systems:
And if you upgrade from a normal to a premium account, you can:
Create advanced CryptoWiz buttons to use BCF as a payment gateway
Create a store in our marketplace and sell goods or services for Next Coin and other cryptocurrencies
Take a look at the coin specifications page