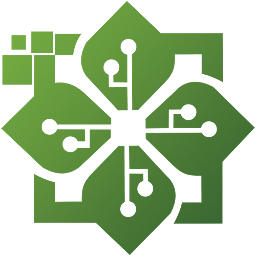 Growers International is digital currency for cannabis growers. It is specifically designed to benefit legal cultivators and merchants around the world through a blockchain enabled software suite. Built by professional growers and cryptocurrency experts with the goal of helping fellow growers succeed.
GRWI has been present with us even before we launched our services. We're proud to say that they're our partners, and they've been playing a crucial part on our partnership.
GRWI.io has an online store where growing enthusiasts and entrepeneurs can purchase anything from pottery to hydroponics equipment from a vast catalog with more than 13,000 items.
As payment methods, you can choose to pay with fiat checks and some cryptocurrencies through GoUrl.io, a payment gateway for some cryptocurrencies.
Now GRWI store added support to our CryptoWiz wizard as payment gateway
If you have an account on Blockchain Financial, you can use your GRWI wallet to pay for goods on the GRWI.io store! You just need to add something to your cart and, on checkout, select Blockchain Financial as payment gateway: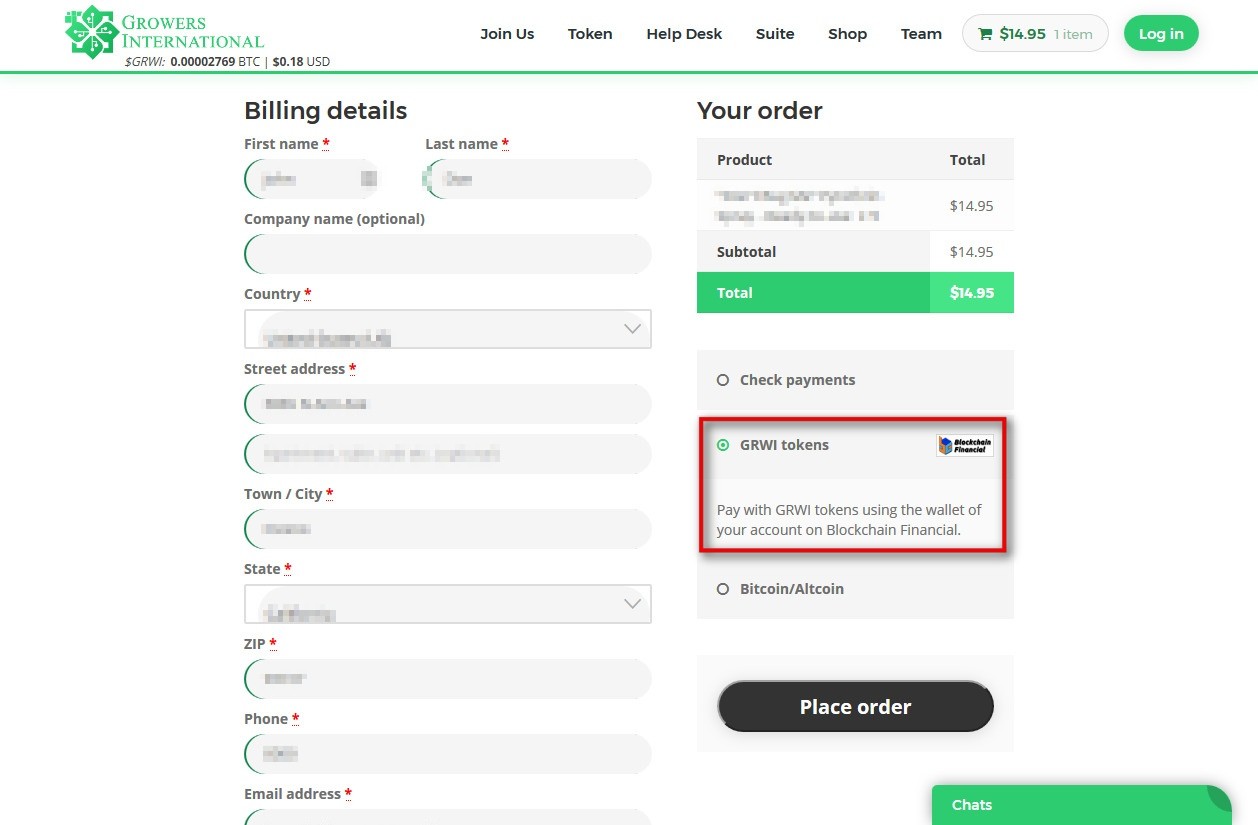 Then just follow the wizard instructions to make the payment: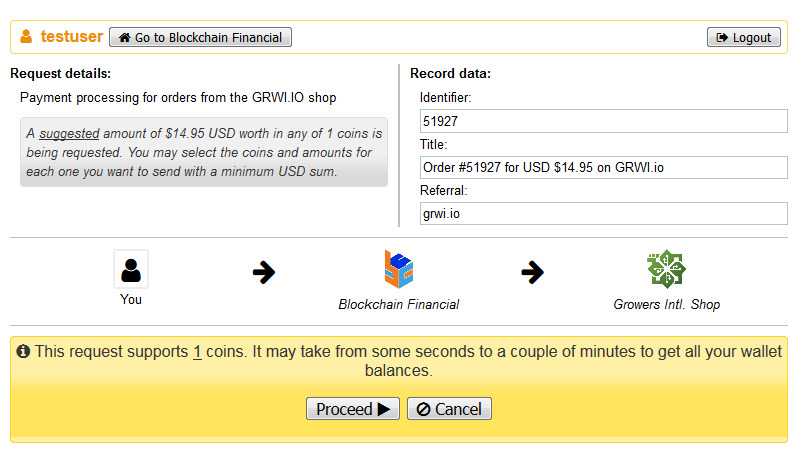 Once you specify the amount and place the order, it will be triggered in the background, giving you the option to go back to the store.
But that's not all
The implementation of this payment method is something we're excited to tell you about, but we're not ready yet. We're working on it, and you'll receive the announce pretty soon
Stay tuned! really cool stuff is going to happen within the next days!
Do you know you can set a label to Blockchain Financial?

Blockchain Financial has a system that lets users stick labels to other users as an alternative way to show their appreciation or discontent for the contents of their posts or their attitude when commenting.
Do you want to be part of the elite? Become a valuable contributor!