You can find on every button the quick view of public analytics at the end of its main details: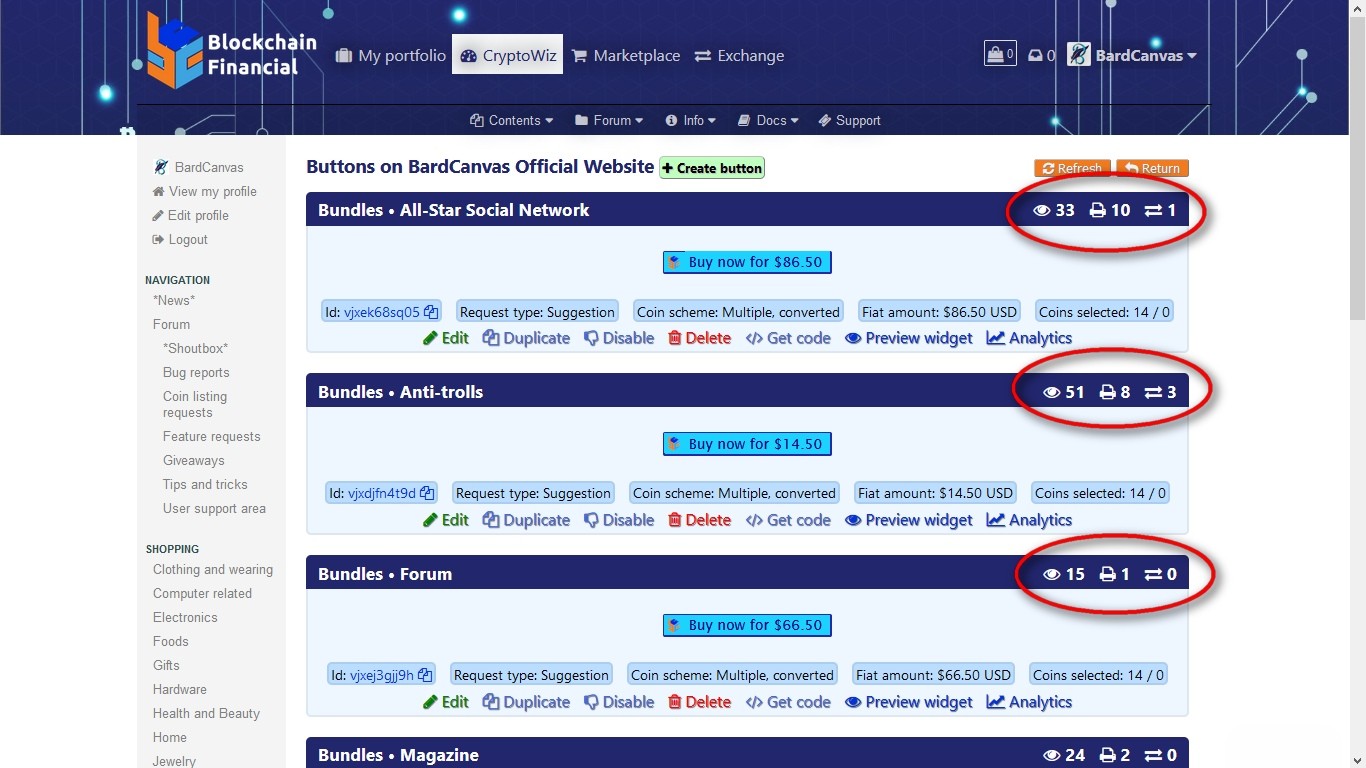 Views are the times the button has been rendered on all the pages where it is embedded.
 Impressions are the times the widget has been shown, either by clicking on its invoking button or by being opened on a stand-alone window from a link on email or a website off of our network.
 Conversions are the order submissions that have been fulfilled.
The data table is available on the Analytics page: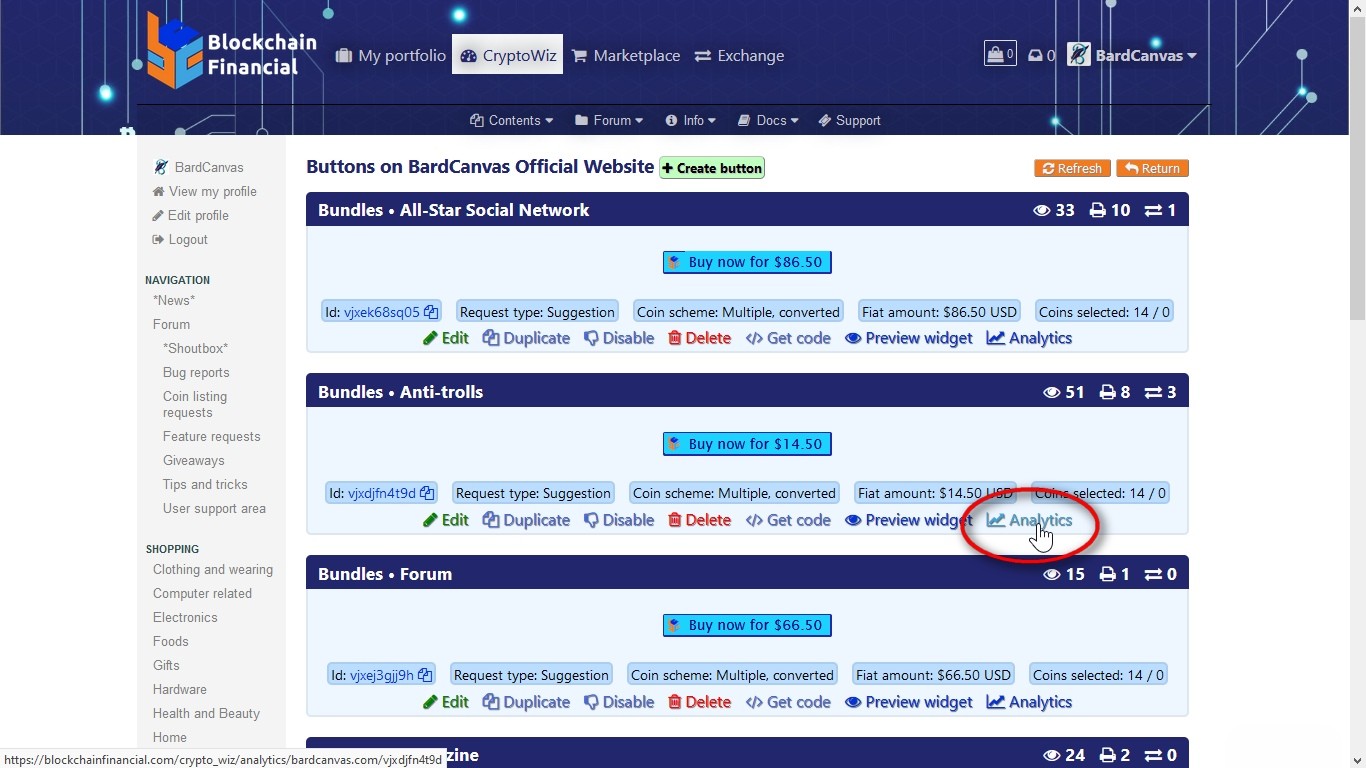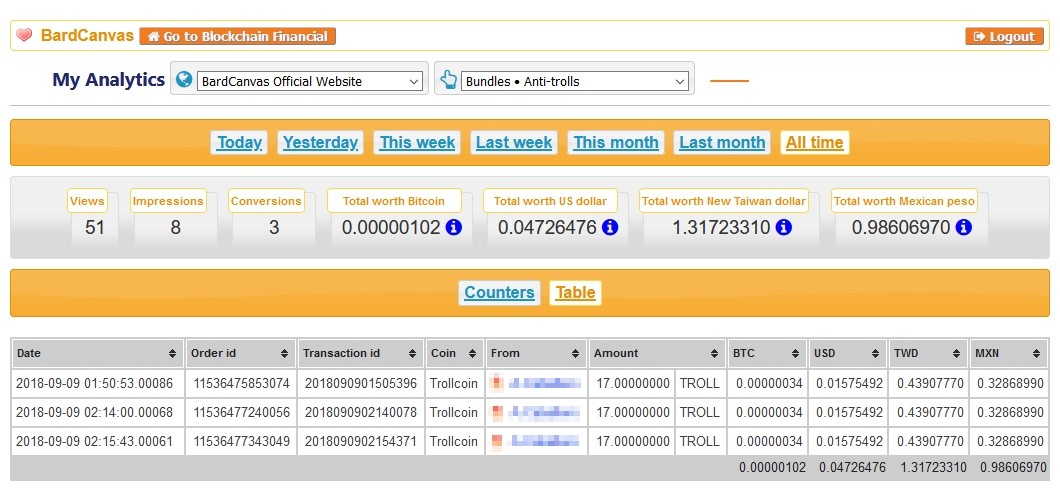 Just use the provided controls to filter and display gathered data.
Further reading