We're glad to announce the addition of Codex on Althash to our systems! Here you'll find some information about this HRC20 token.
About Codex on Althash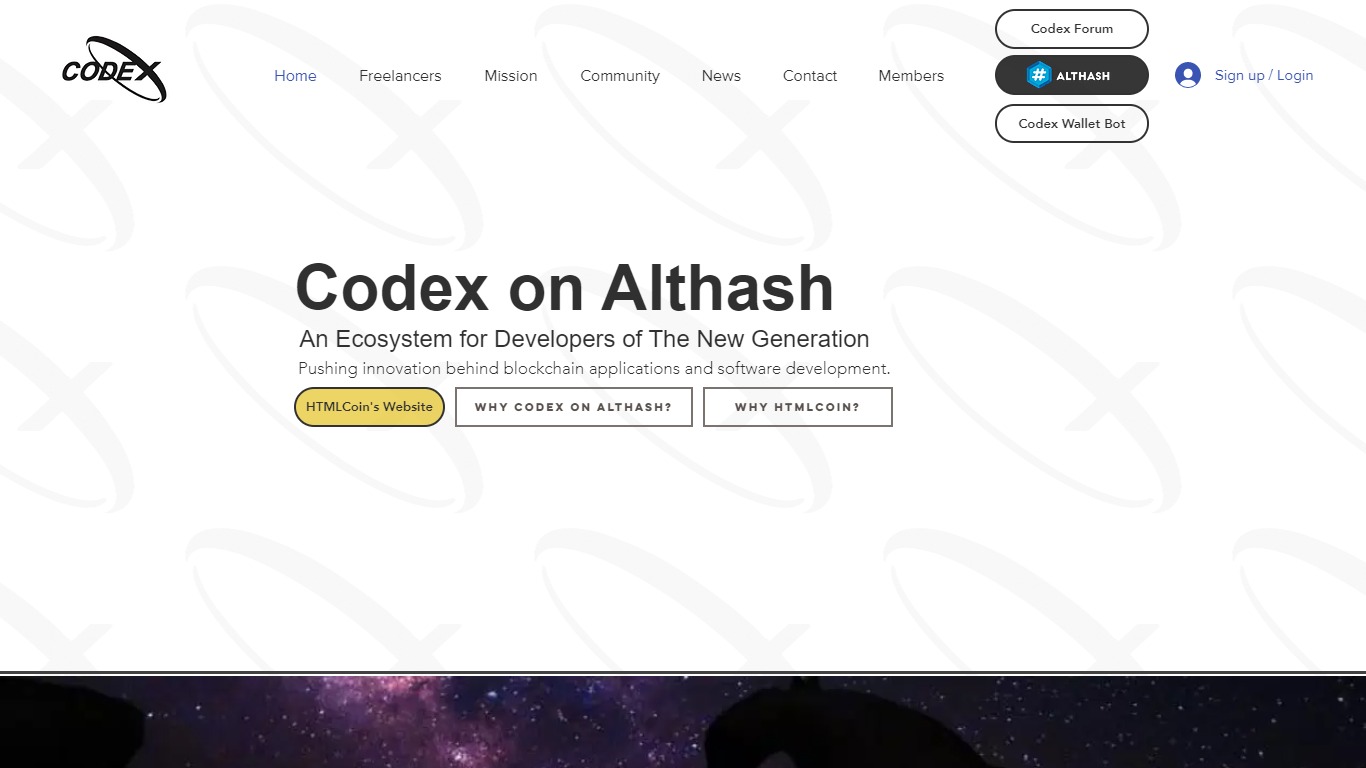 From the Codex on AltHash website:
The Codex on Althash team stresses the importance of having an ecosystem for developers to interact in. Successful company operations stem from these characteristics that make up a healthy ecosystem:

​Strongly binded communities
Interconnected networks
Common workplace goals (Althash & other relevant blockchains)
Collective and rationalized thinking in groups
Participants engagement

The Codex mission is to continuously build an ecosystem of programmers and developers on Althash with focus on building value through utility. By on-boarding many skilled freelancers, we are able to introduce them to the HTMLCoin software as well as promote applicatory advancements for Codex on Althash.
Token specifications
What can you do with Codex on Blockchain Financial?
Here at BCF, Codex has been integrated so you can use your coins in our systems:
And if you upgrade from a normal to a premium account, you can:
Create advanced CryptoWiz buttons to use BCF as a payment gateway
Create a store in our marketplace and sell goods or services for Codex and other cryptocurrencies
Take a look at the coin specifications page