We've been reached over Twitter by the BitCore staff. They asked us for the possibility to list BTX and after checking it out, we loved it. So we put our hands on it. After getting help from their dev team to build the wallet binaries, we synced the blockchain in a few minutes (it was a really FAST sync!), tested and, well, here it is!
What is BitCore?
From the BitCore official website:
BitCore is a Bitcoin Core based cryptocurrency that was launched on April 2017. It combines the latest additions to the Blockchain tecnologies, including SegWit, the v0.15 of the Bitcoin core and Bloom. The pretty things on BitCore start with its huge 20MB block size, 2.5 min block times and a < 1GB starting blockchain (stepping ahead of Bitcoin, Bitcoin Cash and Bitcoin Gold among other similar forks).
But BitCore isn't exactly just another Bitcoin Fork:
Bitcore is the first known cryptocurrency to use the hybrid fork method to distribute BTX to Bitcoin holders.

Instead of forking Bitcoin at a specific block and copying the blockchain, Bitcore created a new coin with an empty blockchain. On the 2nd of November 2017 a snapshot of the Bitcoin blockchain was created and in the following days approx. 5 000 000 transactions were created to fill all addresses (public keys) on the Bitcore blockchain, that had funds of 0.01 BTC or above on the Bitcoin chain. The funding ratio is 0.5 BTX : 1.0 BTC.

— Source: WeUseCoins
BitCore uses a difficulty algo different to Bitcoin's, and implemented Timetravel10 for mining, making the coin ASIC resistant. Yes, you can mine it!
The desktop wallet is pretty standard, so you wont have to dig to find a basic feature, and we're glad of it.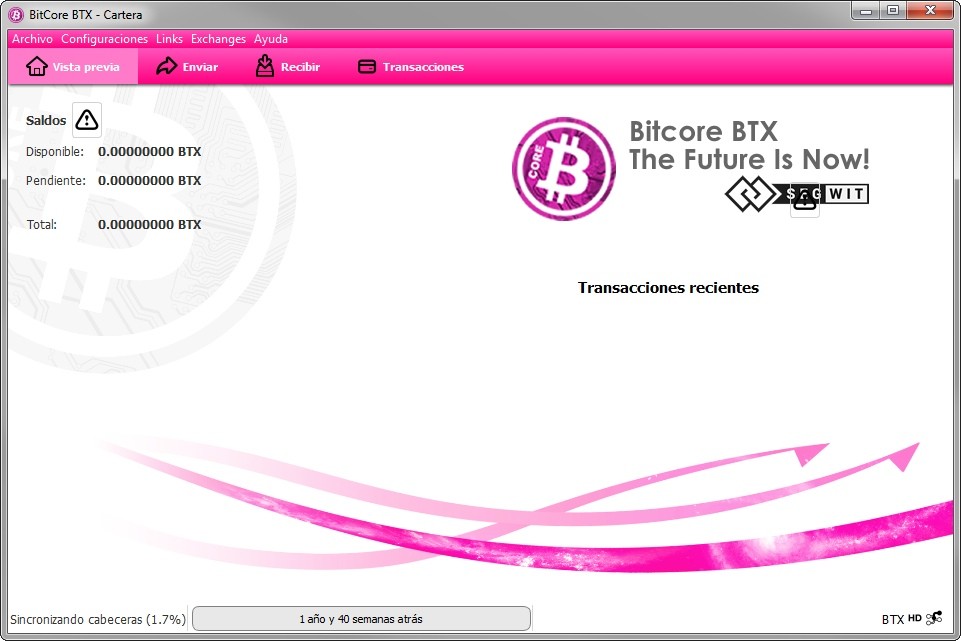 The other great thing of BTX is that it has presence on several exchanges, like Bit Z, HitBTC, Exrates, Crypto Bridge, CoinExchange, PayCml, Bitexlive, Bitibu, Trade Satoshi, CryptoChange, Crex24, Bitsten, BarterDEX, EasyRabBit, InstaSwap, Ktrade, Nova Exchange and SimpleSwap among others!
Technical specs:
Coin Suffix: BTX
Max supply: 21 million coins
Blocksize: 10MB (20MB SegWit)
2.5 min average blocktime
Mining algorithm: Timetravel10 (GPU)
SegWit and Bloom online
Core Shield 64_15 difficulty retargeting algorithm
Fair distribution: airdrops (ended)
Resources:
We're celebrating the addition!
To celebrate the addition, we're giving away free Blockchain Financial account level upgrades!
Just register on our website, share any of our announcement posts:
And mention us so we're notified!
#NewCoin #BitCore #POW #AsicResistant
Do you know you can set a label to Blockchain Financial?

Blockchain Financial has a system that lets users stick labels to other users as an alternative way to show their appreciation or discontent for the contents of their posts or their attitude when commenting.
Do you want to be part of the elite? Become a valuable contributor!